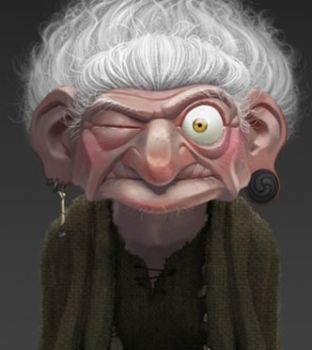 A WISE WOMAN knows when it's time to BREAK old habits and to START NEW HABITS. She knows when to look deep inside her HEART to unveil truths. She know how to be TRUE TO HERSELF.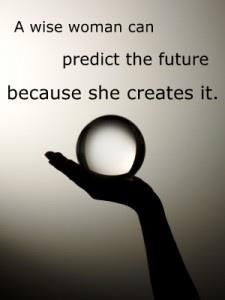 A Wise Woman CREATES her future. She uses GOALS as her TOOLS to pave a path. She uses her KITCHEN to RESHAPE her body, mind, and future. A look into her calender shows a carefully laid out PLANS that she stick to.
A Wise Woman MAKES HER OWN POWER. She does not need anyone else to give her power, she just goes out and does it. She takes control. A Wise Woman EXERCISES with determination, increasing her strengths.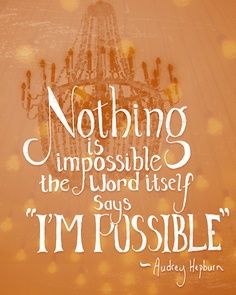 A wise woman says " I AM POSSIBLE." Nothing stops a determined woman. She sticks to her well worked PLAN.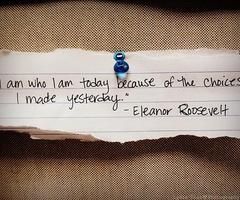 A WISE WOMAN knows she is who she is because of the CHOICES she made over her lifetime. She is in control of her destiny. She can shape her world. A Wise Woman quietly goes forth showing the world what she is made of, she is DETERMINED.
A Wise woman KNOWS sometimes you have to look foolish in order to BECOME GREAT. While I may look foolish drinking lots of fresh vegetable juice and the face I make, I know it makes my body look and feel great. I know what I must do for me.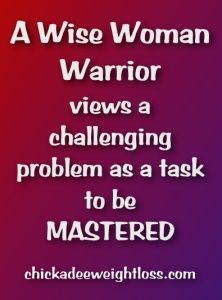 A Wise Woman views Obesity as a CHALLENGE to rise up and defeat the issue. A Wise Woman will PLAN TO SUCCEED and takes steps to achieve her goals. She writes down in her JOURNAL all she eats and does so she can LEARN from her mistakes and WINS. She realizes there is still much to learn.
A Wise Woman realized the JOURNEY is to help her DEVELOP INNER STRENGTH. She whispers words of ENCOURAGEMENT to herself so she can stay on track. I THINK I CAN, I THINK I CAN, I KNOW I CAN she says over and over again.
A Wise Woman has no limits. She realizes what was broken can be rebuilt, repaired stronger than before, even better than before. She never gives up. A Wise Woman will succeed.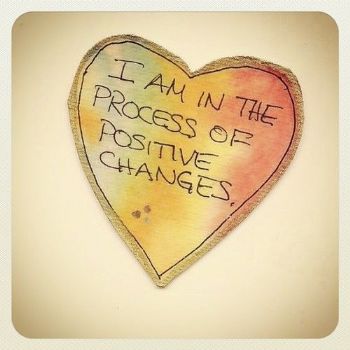 Positive affirmation for the day
I have unlimited potential.