So...I was in a Fitness DVD....Dream Come True #5?
Sunday, February 02, 2014
I haven't blogged about it. I still feel a little strange about it. I don't like to brag, and sometimes talking about blessings in our lives can feel that way. I know it's silly. But I do feel like I need to tell others how God has worked in amazing ways in my life. He has brought me out of my pit...he has blessed me with an 100+ lb. weight loss. He has given me the strength to become a Leslie Sansone Walk Leader.....then a Walk Star...then a fitness instructor at my dream gym....to be in a Walk Concert on stage with Leslie Sansone herself (my inspiration!) (and fist pump with her).....(not to mention the ability and strength to start running and finish a marathon).....and now to be featured in a DVD with her -- the same DVDs I started doing in the privacy of my own home when I was 300 lbs.
My goodness...Our God is GREAT! I would NEVER have dreamed any of this for myself.
And this DVD is a wonderful workout, it incorporates HIIT (High Intensity Interval Training), and it's great to break through a plateau, or just bring your level of fitness up. It's not for beginners, though, but it's something you could work up to! The music is very fun and "now". It really IS more like a dance party!
I got to walk with 3 other Walk Leaders, my good friend Paula, and I got to see Kerri again and meet Laura. And Leslie spent so much time with me. she was so REAL and so NICE and inspiring. It was such a life-changing awesome experience. And for her to tell ME I am an inspiration? I mean, words really can't speak to that.
Here are some pictures from filming the DVD: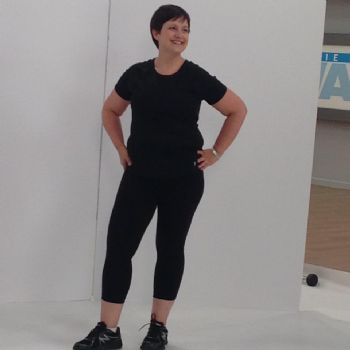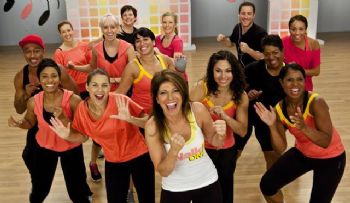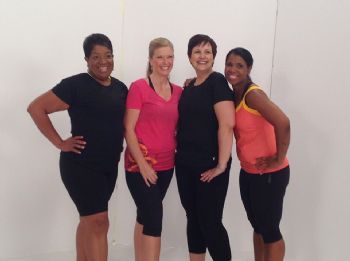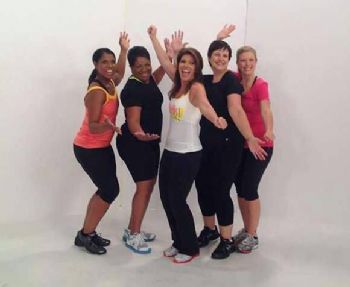 You can buy it online at Amazon, it's called "Walk to the Hits, Party Songs"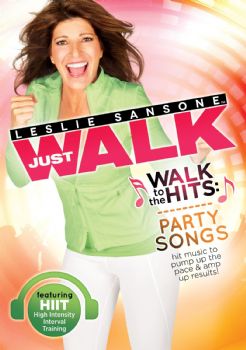 www.amazon.com/Leslie-Sa
nsone-Walk-Party-Songs/dp/
B00EPH8S8U/ref=sr_1_2?ie=U
TF8&qid=1388723397&sr=8-2&
keywords=leslie+sansone+walk+to+hits