Sunday, February 02, 2014
Perhaps a smidge from halfway, but close enough. I'm 'almost' halfway through the Galloway training for my half-marathon. And thanks to the kind people of the Galloway team who talked me down off the ledge from leaping to another training program, I think I'll make it all the way through, barring any serious injuries.
The Galloway schedule is like nothing else I've seen, it routinely alternates easy and hard weeks. Today I did 3 miles, next Sunday is 9.5 miles. In-between, I run twice more per week for 30 minutes (sometimes a bit more). That leap in mileage was scary, but I've found it's doable, much to my surprise (thanks again, Team!). Anyone interested here's the site I got it from:
www.jeffgalloway.com/tra
ining/half-marathon-training/
.
And now that Phil saw his shadow, I guess we're supposed to have 6 more weeks of winter. Huh. Welp, that just makes interesting.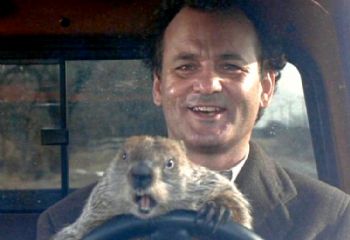 "Don't drive angry. Don't drive angry!"