This was a good month in just about every way possible. My 90% goals are going great:
- I tracked my calories every day this month, even my surgery days. 100% success!
- Exempting the 5 days surgery and post-op, when I barely ate anything at all, I've had 5+ freggies all but 3 days. That's a 90% success rate.
- Exempting the post-op days when I was not allowed to exercise, I've exercised every single day this month. (And frankly, just walking around post-op got my heart rate to 130+, so it was definitely like exercise then too!). 100% success.
- I only ate out once this month. 97% success rate.
- Best of all, I had NO cross-contaminated days! 100% gluten-free in January!! If I include the last six days of 2013, since the last time I was cross-contaminated, I've now been 37 days gluten-free, more than DOUBLE my previous streak of 18 days. WooHoo!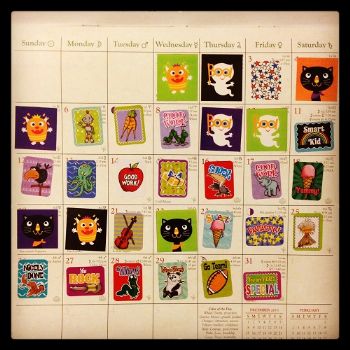 (No FAILs!)
In weight, I began the month at 154 lbs and am ending at 148.6 lbs, for a drop of 5.4 lbs. Now, 2.5 lbs of that was skin removal, so they don't count, but that still leaves me with 2.9 lbs lost in January. Considering I only had a 4316 calorie deficit (aprox 1.25 lbs), I'm pretty happy with that number. I continue to believe that calories-in-vs-calories-out is absolute bunk, at least for my body, which has never once followed that rule. I'm happy to say that I'm back to my previous lowest weight on this journey, which I hit on November 15th. Of course, I still had the extra 2.5 lbs of skin back then, so to really be back at the same size, I'd need to be around 146 lbs, but that's neither here nor there. I'll get back there, someday. I'm in no hurry. I'm perfectly happy at my current size.
Which brings me to the really happy moment of the month - surgery!
I knew that having this surgery was going to help me. I knew it was going to make me feel better about my stomach area, which has long been the bane of my existence. But I had NO IDEA just how much it would change my perspective on my body. I've spent the last year maintaining my 100+ lb loss, and feeling terrible about the way I looked. I was at goal, but thought I needed to lose another 15-20 lbs before I'd look okay. I was depressed and miserable, still hated taking pictures, and didn't feel like a success at all. Then, surgery, and BAM, I'm perfectly happy with my body. I feel great about myself, I feel like a success, and I don't care if I never lose another ounce. Sure, it'd be great to lose another 10 lbs, so that I'm closer to the middle of a healthy weight range instead of at the very top. Sure. But if it takes five years before I'm there, if I only lose a pound or two or three each year, I'm perfectly okay with that.
This has changed everything. I used to track calories and feel guilty when I went over the top. I used to stress about stepping on the scale in the mornings. I used to look at my body and think just how fat I was. Now? Nah. I love the way I look. The scale doesn't matter to me one way or another most days. I don't care if I'm under or over calories as long as I've followed my hunger cues and ate decent food that day (because eating too much junk makes me sluggish and gross-feeling). For the first time since I hit maintenance, I feel like I'm learning to NOT be neurotic about food and body image, and that is a WONDERFUL thing.
Not to mention the fringe benefits from surgery. Fitting into my wedding dress again. Losing all those inches around my belly (and even a tiny bit around the hips!). Fitting into a size smaller pants comfortably, and knowing I'll probably drop another size once the giant bump around my incision shrinks. It's all good. No, it's all wonderful!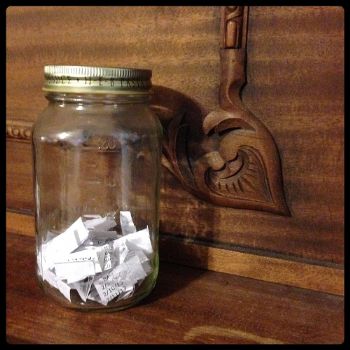 (Last year, I filled this jar with happy things in 2013, and the stack came about an inch from the top. With the way things are going thus far in 2014, I think I'm going to need a second jar this year...)
I'm a happy girl these days. Between eating a healthy, safe, GF diet (which means I'm sleeping well, having no skin problems, no pain, no insomnia, no depression...), and the wonderful results just in my first 2.5 weeks post-op, I'm feeling on top of the world.
I can't WAIT to see what February brings!