i hope this is it!!!
Thursday, January 30, 2014
If these shoes work out, I'm buying 5 of them!!! I've had such bad luck with my workout shoes lately. Going on 3 years now. So far, these feel good!!
WHAT?!?!?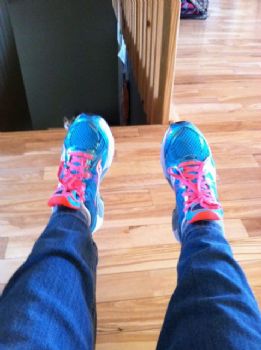 YOU CAN'T HEAR ME? I said...THEY FEEL GOOD!!
Even if they are a bit loud.
ETA: They're Saucony Women's Guide 6 Running Shoe