Thursday, January 30, 2014
I've done my training, all the hard work is behind me now. My official schedule calls for a final 2 mile run today which I will not be doing. I altered my training plan to include 3 days of rest before a long event. It's an age adjustment that seems to work for me. So now I'm just resting up for the Tallahassee Marathon this Sunday.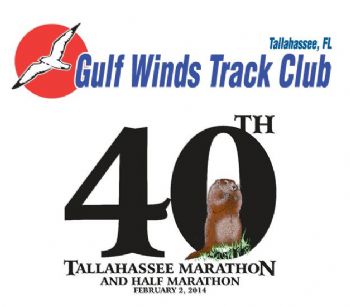 It's a smaller event, limited to 800 marathoners and 800 half marathoners.
Feel pretty good about it, not going to push myself too hard, but am expecting a sub 5 hour race. It's a mostly flat (they call it pancake flat, but I don't) and shady route, most of which is on a nice running trail. Very similar to my personal traing runs at home, so it feels comfortable for me.
I'm also training for a 70.3 triathlon which will take place at the end of March. This will be my first long distance triathlon. I registered for this event because it's close to home, and I wanted the challenge. The timing is a little off, probably too soon for my current condition. But, I bellieve it's within my capability to finish it. My running base is good, my swimming and biking are not strong, but I'm giving myself almost 2 months to improve on them. My plan is to train hard on those and less on the running.
Will be posting a race report soon after the Marathon completion.
Thanks for reading and have a great day.