Thursday, January 30, 2014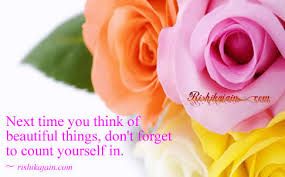 Busy day ahead, yesterdays stressful day ended. Kids ended up doing better than they have all week which was awesome. Found some crafts to do. Looks like I need to pick up more craft items for the house for the kids for these kinds of days. Did some housework, but mostly relaxed until after they went to bed and finished my workout. Much more peaceful then. I actually didn't snack at all yesterday despite being bored, which is good for me, since I snack when I am stressed, anxious and bored.
Today and tomorrow are going to be long days, these will be the real tests for me this week. Wishing everyone a great Thursday. Stay warm, and keep moving forward.