Monday, January 27, 2014
Well GREAT. My FitBit force is giving me a rash.
I turned it around so the sensor was under my wrist.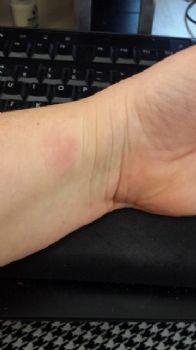 Same reaction. BLARG!
So I have put a band-aid over the exposed port for now, I am hoping that will work, because I really don't want to have to return it.

I love this thing.
Wish me luck.