Just a quick update. First many of you know that the temperatures are below zero with colder than ever wind chill temperature. The weather man said it is the coldest weather we have had in over twenty years. Even our local churches and many churches in Pittsburgh cancelled services for today. I missed going to church but I spent much of my day meditating and reading my Bible.
I did go out and shovel several times today. It took me a while as we had more than twelve inches of fresh snow. Great cardio but I am definitely thinking I would rather be getting my cardio push-mowing our lawn. At least I wouldn't have to bundle up!!! lol!!!
Cheryl, one of my very special Spark People friends and leader on MOVING IT Team, wanted to see some more recent pictures of Liam. Well, Cheryl and all, this one is for you!!! I hope you enjoy them as much as I am and will continue to enjoy them!!! These were taken on Thursday. He is developing quite a personality!!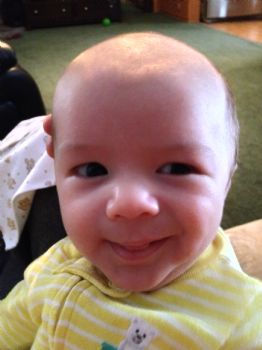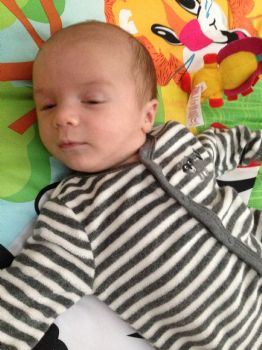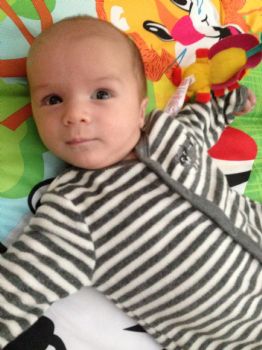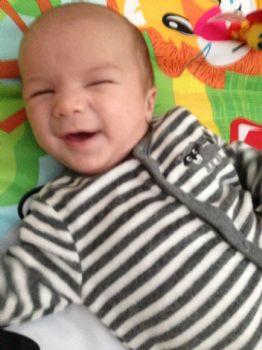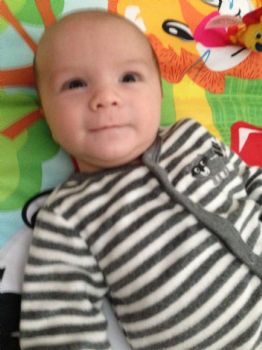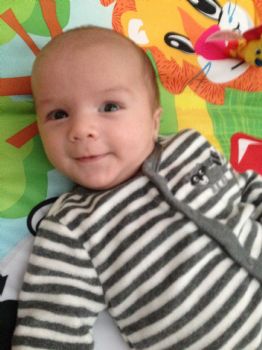 Be safe and stay warm if you are experiencing winter weather.
Be sure to tell your loved ones how much they mean to you and give them a great big hug. We are never promised tomorrow and need to take advantage of every day as our days turn into years!!! (((HUGS)))
Blessings, love and hugs,
Helen
BLESSINGS:
GOD
FAITH
HOPE
LOVE
FREEDOM
PRAYERS AND PRAYER WARRIORS
BLESSINGS AND ANSWERED PRAYERS
ACCEPTANCE
SMILES and HUGS
FAMILY
SPARK PEOPLE
WEIGHT LOSS and HEALTHY LIFESTYLE
Doctors and medication
Spark Friends!!!
Plenty of healthy food
Beautiful white and clean snow.
Thankful for each day that I am given!!!
Unexpected twists and turns in our live...keeps life interesting!
God is in the "miracle" business!!!
Thank you, Lord, for your guidance and patience with me!
Too many positives and blessings to list them all here...Praise the Lord!!!
NOTE: Thank you for reading my blogs and your continued support for me!!! You are each very special in your own way and I definitely appreciate all you do!!! I just want to say



Part 1 of 2. I will post more pictures tomorrow that were taken yesterday.