Saturday, January 25, 2014
I like sharing my pictures but I find it time-consuming to download them here to my blog. It is also difficult for me to decide which ones to share. I admit I take pictures because I enjoy taking pictures and many of them are not interesting to other people. Anyway, here goes: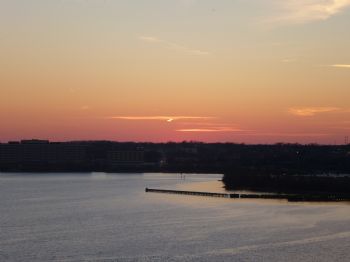 sunset as we were leaving Baltimore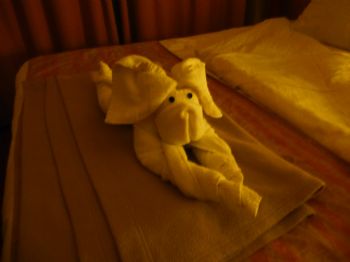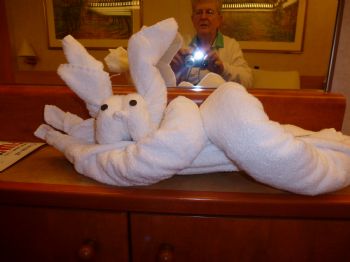 Each evening, they would come into our room to turn down the bed. There would be a different towel animal waiting for our return. We would also find a chocolate candy for each of us and our schedule for the next day. The last morning, there was a class on making the towel animals.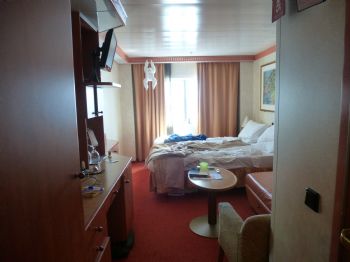 a view of our room from the doorway. You can see the towel monkey hanging by the window. He arrived the second or third night and stayed until we left Sunday morning.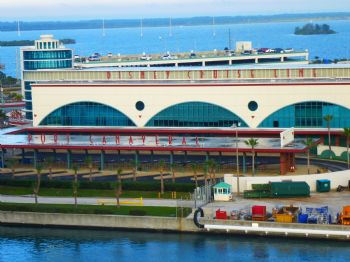 We arrived in Port Canaveral, Florida on Wednesday. There were day trips you could sign up for but we decided to stay on board. We spent much of the day watching the re-stocking of supplies. We saw the sniffer dog but didn't get his picture. After he gave his okay, they would put a sticker on the crate to indicate that it could be loaded on the ship.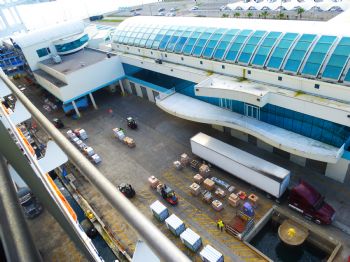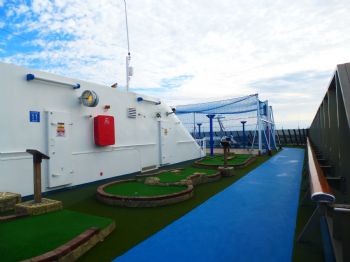 The 'cage' to the right is for playing basketball. There was a boy practising by himself when I was walking one morning.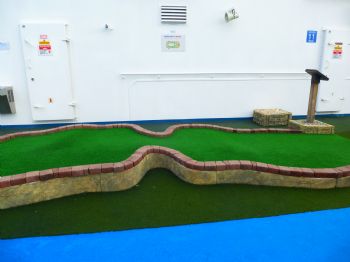 mini golf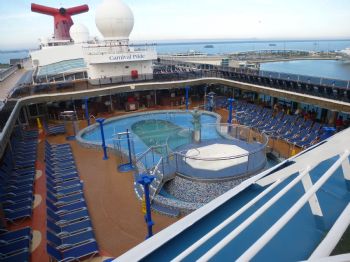 Tomorrow - Nassau