Thursday, January 23, 2014
I picked up my first pair of reading glasses today...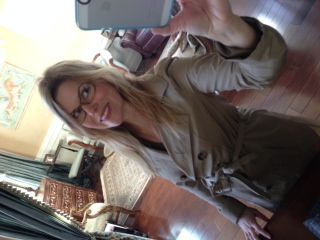 Darn, the pictures are coming in sideways!
I ordered HEALTHY with my Lovely Lunch Ladies group today...collard greens, black beans and water, then tea! Later, I changed for an outdoor winter walk with a friend.
I dusted off my dumbbells and started my arm reps. I'm keeping them on the kitchen counter everyday with a daily checklist. I'm not good with my arm weights. This should do it!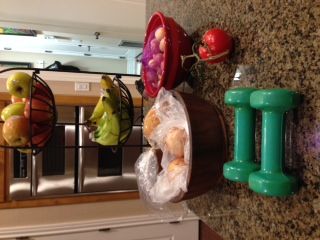 My dinner was super TASTY tonight. I cooked quinoa, sundried tomatoes, spinach and garlic in a pan with a little salt and pepper....soooo good.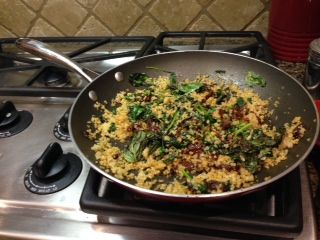 I also prepared chicken by using a simple spice rub over boneless skinless chicken breast and popped them in the oven. My husband is working from home tonight and I brought his healthy meal up to the den. Then I cut up a 1/2 breast into my quinoa-veggies dish for me with my tall glass of water. I've been trying to eat slowly and be more mindful as I eat. I take time to drink water in between bites and I like to eat when it is quiet. My very pleasant dish...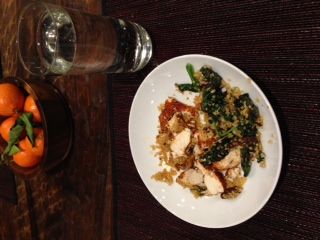 I packed up the rest of the seasoned chicken breast into a glass container for lunches. Always good to have extra baked chicken breasts around!
I'm already looking forward to tomorrow's zumba class!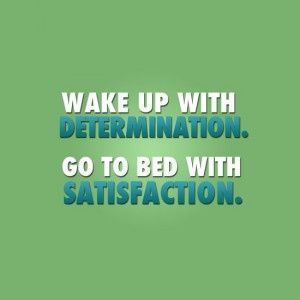 I feel good when I do cardio and sweat because I feel like I'm melting off the fat.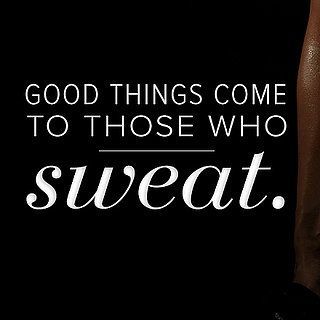 I'm impressed with anyone working out in the cold this winter. We've been lucky in California so far... this winter it's been more like spring weather...warm with blue skies. This image is for all of you working out in the cold!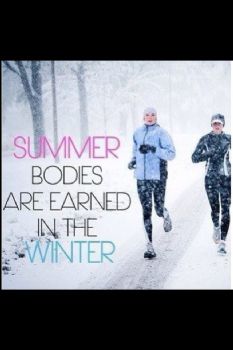 Have a GREAT DAY!