My husband Mike means the world to me.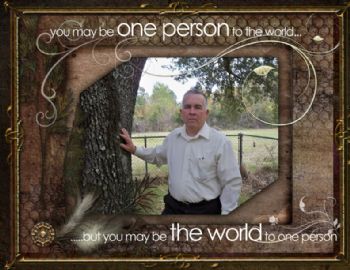 This is my wonderful father in law, he's 90 years young, and has treated me just like his own daughter. During WW II Papa Joe spent 27 months away from Mama Teeny and the letters were few and far between.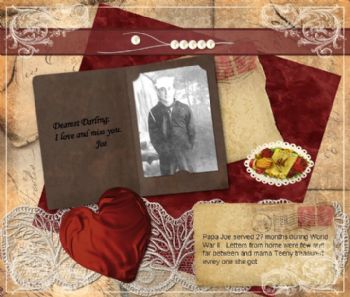 I gave her a fancy tea party and this is how all the girls dressed.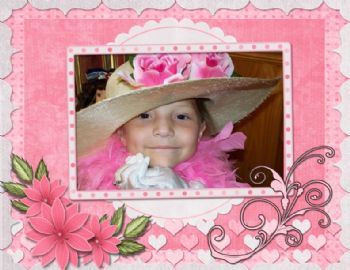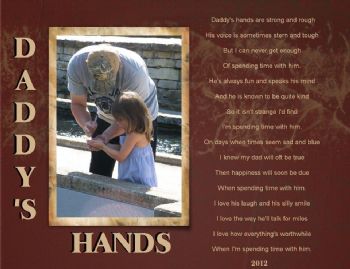 Daddy's Hands
Daddyís hands are strong and rough
His voice is sometimes stern and tough
But I can never get enough
Of spending time with him.
Heís always fun and speaks his mind
And he is known to be quite kind
So it isnít strange Iíd find
Iím spending time with him.
On days when times seem sad and blue
I know my dad will oft be true
Then happiness will soon be due
When spending time with him.
I love his laugh and his silly smile
I love the way heíll talk for miles
I love how everythingís worthwhile
When Iím spending time with him.
This is my youngest grand daughter Emma, she's her maw maw's heart.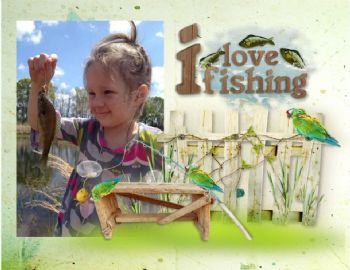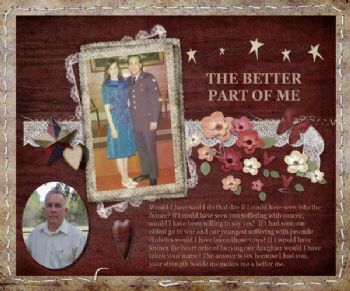 The Journal reads:
Would I have said I do that day if I could have seen into the future? If I could have seen you suffering with cancer, would I have been willing to say yes? If I had seen our oldest go to war and our youngest suffering with juvenile diabetes would I have taken those vows? If I would have known the heart ache of burying our daughter would I have taken your name? The answer is yes because I had you, your strength beside me makes me a better me.