Wednesday, January 22, 2014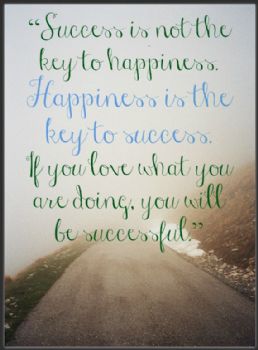 "Success is not the key to happiness.
Happiness is the key to success.
If you love what you are doing, you will be successful."
- Albert Schweitzer
One of the most important keys to my successful journey on SparkPeople
is the Nutrition Tracker (clicking the link takes you to yours).
www.sparkpeople.com/mysp
ark/nutrition.asp
I made peace with the fact that using a digital kitchen scale and measuring spoons to portion out my food (fuel) and tracking my nutrition is a big part of my success.
It's a good thing, a great thing, it makes me happy because they are keys to success and I am successful when using them every single meal, every single day on my journey to becoming the healthiest I can be!
(Read and get your SparkPoints!) "The Key to Weight Loss Success - It's Write In Front of You"
www.sparkpeople.com/reso
urce/nutrition_articles.as
p?id=394
Here are the keys to happiness (at least on the keyboard).