Tuesday, January 21, 2014
My cat would of turned 12 years old in June of this year. She passed away this morning. I miss her! She was a kind of cat that had conversations with you and loved lots of one on one attention. She was shy amongst others especially strangers. She would hide from them and if they were so lucky would of caught a glimse of her black fur scurrying by. The older she got the less anxious she was. I thought she would of lived a lot longer because she seemed so healthy and happy with us. Heart disease took her life but I'm glad she didn't suffer for long.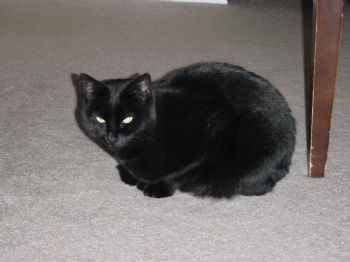 Going to miss you old girl!