BLC24 SMART Goals
Monday, January 20, 2014
My SMART Goals for BLC24:
To lose 12 lbs by April 9th.
*Average of 1 lb loss per week
To achieve my goal I will:
*I will exercise a minimum of 5 days/week.
*I will include ST 3 days/week.
*I will create and follow a menu plan.
*I will log my food 6 days/week.
I am sharing this with the Spark Community by blogging, I will also share this with my DH and mom. My Crimson Butterfly team gives me 27 accountabili-buddys!


By achieving this goal it will put me past the 40 lb lost mark and my reward is a new purse. If I do not lose 12 lbs by April 9th then I will donate $50 to my church.
I'm also putting my BLC24 starting point pic on here: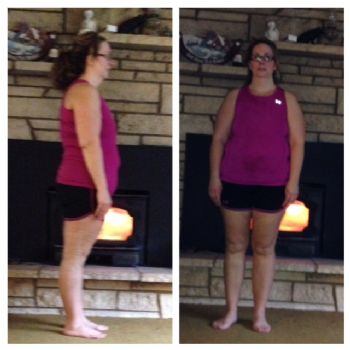 Sorry for the angles, my 5 yr old DD took the pics for me. Pretty frustrated with myself. I gained 7 lbs in between rounds.