My First Smoothie with Greens
Monday, January 20, 2014
I can't quite call it a green smoothie, can I?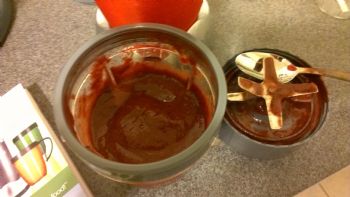 I spent the weekend in North Carolina with my good friend. She recently finished grad school, got a job in her field, broke up with her boyfriend, and moved into her own place. A whole new life! We spent time at Target and Lowe's, looking at things to buy so that she could decorate. While at Target, I noticed that the Nutribullet was on sale -- $99 with a $20 gift card. I bought one.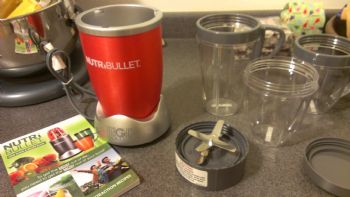 When I got home today, I went right to the grocery store to buy some ingredients. I am nervous about buying fresh fruit (what they recommend) because I don't want it to go bad, so I bought some frozen fruit where the only ingredient is actually fruit.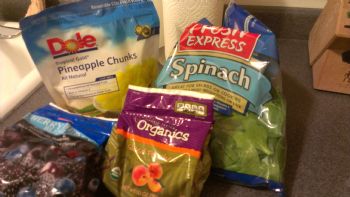 The Nutribullet is a larger Magic Bullet, which I own, but leaks oil. I should really throw it away. I am hopeful that I will use this for yummy smoothies! Do you have any favorite recipes? I can taste the spinach in this one, but I think it will take some trial and error before I find the mixtures to be exactly what I like.
This smoothie is my dinner tonight. I had Five Guys for lunch today and am SO FULL still, I figure a little straight nutrition is all I need.
Have a great day, SparkFriends!