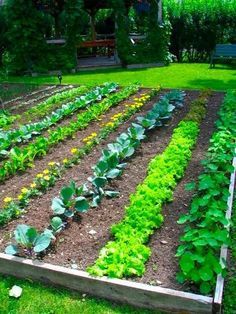 In the garden things are growing. Spring has been in the air with temperatures in the 80's and not a drop of rain. Tomato volunteers from last years tomatoes are already germinating. I have been trying to work more outside in the garden, cleaning up the flower bed, trimming the old growth back, raking the leaves. I found I can do some work if I sit on a chair bending over with my tools. The MS affects me too much to stand and do it, but in a chair I can. What an amazing discovery.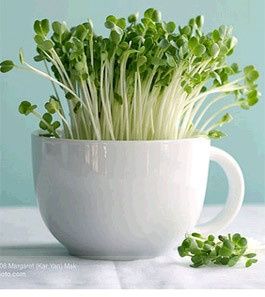 I have loads of sprouts growing in the window. A couple of jars are alfalfa/clover mix, broccoli spouts, and Fenugreek. They will go into juice and fresh winter salads. Yum. One interesting effect of the Fenugreek sprouts have on my body is I smell sweet. My underarms smell like MAPLE SYRUP. Don't worry I don't have maple syrup disease. It's the cleansing effect from the spouts. It deodorizes the cells so you smell naturally sweet. It's pleasant, kind of like the Sweet Vanilla body fragrance I used to purchase at the mall. Even after working out I smell great. Hubby even noticed my new fragrance when he hugged me.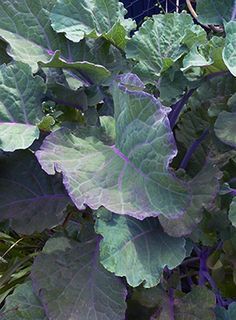 Collard Trees are a form of collard also known as Kale trees. They are a perennial vegetable that lives year after year. It grows upward like a tree producing lots of leaves for eating year around. I discovered them when watching a video on youtube. It's amazing to have a perennial vegetable that you don't have to re-plant every year.
The collard tree cuttings I ordered online are sprouting with their first new leaves. I just transplanted them into one gallon containers. Today is their first day outside soaking up the rays of the sun. At night I bring them inside as they are working on developing a root system.
The first purple Iris is in bloom. Yesterday I cut back the sweet alyssum plants that are in full bloom to encourage new growth. The aphids and spider mites are out early this year. The garden got sprayed with some soapy water to knock them down.
My grocery store kindly ordered me in some fresh turmeric roots for juicing ! They are only $7.99 a pound. What fresh, beautiful roots they are. They look so much better than the Asian market where I have been purchasing them. Not a speck of mold. The roots are so much larger. Some of them are as large as an Iris rhizome. Those are going into the garden for planting. Hopefully some of them will grow. At the grocery store we ran into an employee as I was browsing the supplement section. We started talking juice talk. His mind was blown away by all the information I shared with he. He never thought to juice turmeric. He was surprised when I showed him the bag I was purchasing. He wanted me to do a talk ON juicing at a raw food meeting, but I politely declined.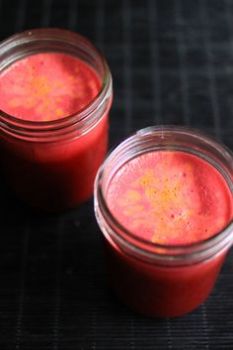 For those of us with multiple sclerosis here. I found some information on turmeric and multiple sclerosis. Curcumin inhibits neuroinflammation through multiple mechanisms in MS. In other words high doses per the article in Internationational Immunopharmacology Volume 11 Issue 3 pages 323-330, IT STOPS THE DAMAGE.
The way that curcumin works to prevent multiple sclerosis could be by inhibiting manufacture of IL-12 protein, the main cause of damaging the myelin sheath.
The mice tested using various doses. The higher doses they found were more effective than low doses. It has also been found to be helpful for people with Alzheimers and Parkinsons diseases.
www.whfoods.com/genpage.
php?tname=news&dbid=43
Do a google search to find more articles. Most of them are quite scholarly.
I started taking a potassium compound used in the Gerson Institute treatments. It's results have been very positive. One day I was listening to their videos. Charlotte Gerson said her compound is formulated differently from the commonly sold potassium on the market. Instead of being the potassium sodium (I believe) she said, it is a compound that she said was safe even at higher does. The traditional one at high does can stop the heart.
It seems since trying her compounded potassium my legs are so much stronger. On my workout days I get in so many more steps. I can achieve so much more activity. I do have to take rest days though as my body is repairing itself. From the way I feel, I do believe there is something different about her potassium. It sure does make me feel good. Please don't mind my ramblings on my trials and discoveries. This is the way I keep track of modifications in my diet, supplements, etc.
I just found another article on Protandium and Nrf2 activators and the new MS drug BG12. I will post it below. They were saying the Protandium and the BG12 trigger the Nrf2 activators (which I know nothing about) causing decreased inflammation. I still need to read more to comprehend how it works. They listed the recipe for the Protandium which I copied down for further study of it's ingredients.
There were many positive reports of the protandium ingredients helping decrease MS symptoms. The conclusion was BG-12 was LESS EFFECTIVE than the herbs used in the protandium. I have nothing to do with the company which makes any of these items. I am just sharing some exciting articles I found. The protandium has curcumin in it along with ashwaganda, bacopa, milk thistle, and green tea per the article.
Here is a small part of the conclusion found by Biogen, a drug manufacture. "
Nrf2 activators are able to protect oligodendrocytes against ROS-induced cytotoxicity. Conclusions: Our findings indicate that several Nrf2 activators are able to significantly increase antioxidant enzyme production in oligodendrocytes. Interestingly, protandim, a dietary supplement consisting of herbal ingredients, was the most potent inducer and therefore may be the most suited as a therapeutic strategy. Importantly, Nrf2-mediated antioxidant enzyme expression in oligodendrocytes resulted in enhanced oligodendrocyte survival during an oxidative attack." There are lots of blue links to take you deeper into the research behind the Protandium and herbs used in their blend. I just love reading an article that shows herbs beat a prescription.
BG-12 cost per one article $54,000 dollars a year. The cost of the protandium is $40.00 a month.

And it works better per research. I am not advocating the protandium as a treatment or the BG-12. I am just posting interesting findings.
https://www.facebook.com
/notes/ccsvi-in-multiple-s
clerosis/whats-tecfiderabg
-12-whats-protandim-and-wh
ats-an-nrf2-activator/10150674812867211
Here is a link as to how green tea extract helps to combat MS. EGCG inhibits myelin-specific inflammatory responses. The human dosage equivalent of the most effective EGCG concentration tested here is contained in3 liters of conventionally brewed green tea. Again it is a very scholarly article. http://www.jimmunol.org/conten
t/173/9/5794.full.pdf
Another article I found on fighting MS naturally has to do with research from Oregon State University. The found an antioxidant called MitoQ stops the inflammation that causes the damage in our brains and spinal cord. After digging deeper than the article I found MitoQ has a positive ion, so it works differently from regular CoQ10. The positive ion makes the pills 800 times stronger they report than regular CoQ10. I ordered 3 bottles so I could get free shipping from them. While I have been improving with the dietary changes, I am finding more energy and alertness. I cannot say it is from the MitoQ alone as I have done many life-changing things lately. I decided to order it and take it based on the fact that is is 800 times stronger. CoQ10 helps the mitochondria giving it energy and oxygenating. Well I need all of that I can get. The price is comparable to other coQ10s on the market. Taking all that info. I decided I didn't have anything to loose.
I hope you don't mind all the scholarly, educational, factual research I am showing. Since I am fighting for my LIFE, I find a passion at learning all I can do to improve mine.
Overall with all the changes I have made in my battle against MS, I am feeling much better. Better than I have in years. I have a long ways to go in improvements, but this is a huge start. My days used to fluctuate wildly from one moment to another in what I could do. Now I feel more stable in energy and my abilities. Juicing, eating mostly unprocessed fresh fruits and vegetables is making a tremendous difference along with a few select supplements. I feel like I really am making so much progress in improving my health.
Now for the laugh of the day.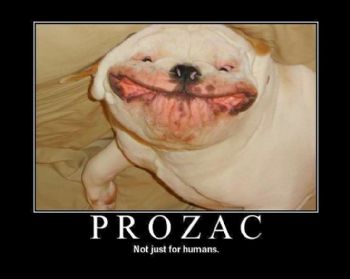 Hugs Sparkers. Please let me know what you think of the articles and your conclusions.
www.jimmunol.org/content
/173/9/5794.full.pdf
www.jimmunol.org/content
/173/9/5794.full.pdf