This beautiful picture was taken by my dear friend Patty this morning. This is an example of what all the areas around us looks like today.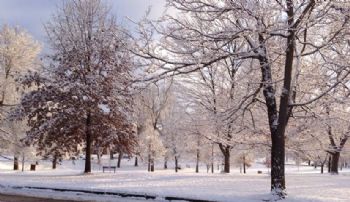 First thing this morning I shoveled the sidewalk to the newpaper box to get my newspaper fix for the day. Great cardio right off the bat!
Later I went out and shovel the driveway. It is so much easier to do it in small amounts, especially when it is only 17 degrees out without the windchill.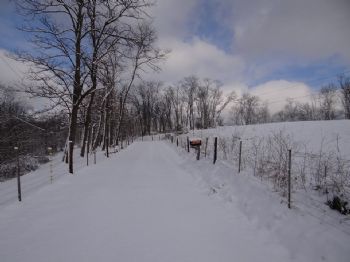 This is Winter weather in Southwestern Pennsylvania. Winter came back with a bang...but...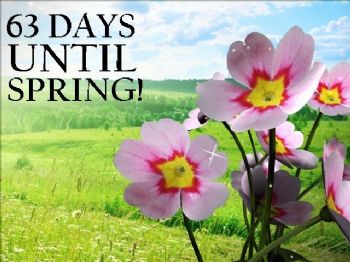 Spring is definitely on its way...it will just take a while. lol!!!
Be safe and stay warm if you are experiencing winter weather.
Be sure to tell your loved ones how much they mean to you and give them a great big hug. We are never promised tomorrow and need to take advantage of every day as our days turn into years!!! (((HUGS)))
Blessings, love and hugs,
Helen
BLESSINGS:
GOD
FAITH
HOPE
LOVE
FREEDOM
PRAYERS AND PRAYER WARRIORS
BLESSINGS AND ANSWERED PRAYERS
ACCEPTANCE
SMILES and HUGS
FAMILY
SPARK PEOPLE
WEIGHT LOSS and HEALTHY LIFESTYLE
Doctors and medication
Spark Friends!!!
Plenty of healthy food
Beautiful white and clean snow.
Thankful for each day that I am given!!!
Unexpected twists and turns in our live...keeps life interesting!
God is in the "miracle" business!!!
Thank you, Lord, for your guidance and patience with me!
Too many positives and blessings to list them all here....Praise the Lord!!!
NOTE: Thank you for reading my blogs and your continued support for me!!! You are each very special in your own way and I definitely appreciate all you do!!! I just want to say