I woke up yesterday to my email box "Blowing up" with responses to a blog I wrote.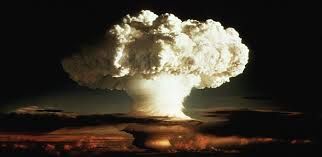 At first I was confused because I wrote it "waaaaaay back" in early November 2013.
You remember November 2013 right?
It was right after Halloween, where for many of us the downward spiral of toxic, noxious food filled festivities began.
And all of that ended on January 1st with everyone SWEARING (as in offensive language) in regards to all the dietary indiscretions that occurred and SWEARING (as in making a solemn promise) that THIS year will be different.
Well, it's January 17th. Is it different for you?
If it isn't, keep reading because I want to share one little tweak that might help change your outcomes.
The Spark Powers that Be cast the spotlight in my direction for a blog called "Dear Self", and it resonated because a whole lot of other people felt or feel the same way. The tangible acknowledgment of hundreds of responses to the truth that we are not in this alone really, really touched and humbled me. Virgina Woolf wrote: "So long as you write what you wish to write, that is all that matters; and whether it matters for ages or only for hours, nobody can say."
What I wrote was for the hours, not the ages, but I still want to thank everyone who took the time read and comment.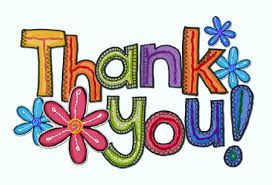 And if the light could shine in my direction for just another minute I want to cast the spotlight on an idea that will help you Be Your Own Super Hero.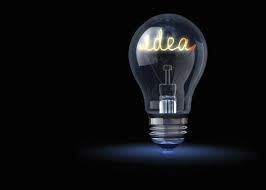 This idea might be for the ages not the hours.
I want to encourage you to take a look at a TED Talk Video I highlighted in my last blog, "I Double Dog Dare You...."
If you are busy and eager to quit reading, and get to the punch line, I'll give it you the link now:
www.ted.com/talks/amy_cu
ddy_your_body_language_sha
pes_who_you_are.html
Amy Cuddy, at the end of her presentation says she has no ego in her desire to spread the word about her research. She feels strongly that this tool is tailor made for the powerless out there. You only need your body, two minutes and some privacy.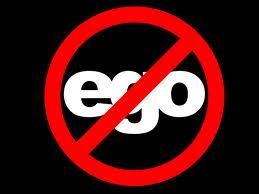 So if you feel powerless around food, or about your struggles or your seeming inability to change, please watch this video...in fact watch it more than once. The beginning meant so much more to me after I saw the end.
I feel strongly that the video link has the capacity to change SOMEONE else's life out there.
I hope its YOU.
And if it is YOU I'm gonna ask you to share it with others.
Ready to watch? Here is the link again:
www.ted.com/talks/amy_cu
ddy_your_body_language_sha
pes_who_you_are.html
But, I'm worried too because I have to admit that the first time I watched this 20 minute video I fell asleep! I had sat down in a comfy chair and clicked the play button and in 10 minutes…snooze city.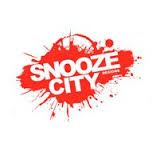 (blushes deeply and swears to you, I'm so embarrassed that I almost missed how important this thing is)
What jarred me out of my doze, was the genuine emotional break in the speaker's voice that occurred in the last five minutes of the video. But even that was not enough to fully wake me at that moment….it was just enough for me to remember it the next day and to say to myself, "I better watch that again. Something important happened at the end."
I watched it again and my mind exploded with a sense of relief and absolute joy as the universal relevance of this thing crystalized. I could use this tool. A three year old could use this tool. My Mom could use this tool. My grandmother could use this tool. Every shy kid/adult in every classroom/gym/boardroom across America could use this tool....and taken a step further, every person struggling with their eating or health could use this tool because the physical pose actually creates positive physiological changes in your body whether you are aware of it or not.
Ready to watch now? Here is the link again:
www.ted.com/talks/amy_cu
ddy_your_body_language_sha
pes_who_you_are.html
Still need some more reasons to watch?
Ok.
I feel deeply that the TED Talk video I'm sharing is really changing my life day by day by helping me to navigate my stressful situations. I really feel like what this video has taught me is a KEYSTONE that will serve to hold together so many pieces of the puzzle on this quest for a healthier lifestyle and a healthier body. You know all the pieces, right? Food, fitness, water. Easy peasy.
So why do they crumble so often? What if there was a simple (even silly dare I say) tool that helped hold the rest together?
What if this was it?
www.ted.com/talks/amy_cu
ddy_your_body_language_sha
pes_who_you_are.html
I can "power pose" before I go to the gym and feel more comfortable and get a better workout. Or maybe I don't even feel like going to the gym - I can "power pose" for two minutes and psyche myself into grabbing my keys and head off to the gym or the park or a fitness class.
I have taken to "power posing" in the late afternoon. You know the time of day. The time of day when you are a little run down and instead of taking a rest break, you take a cookie break. I've found that this "exercise" has decreased the duration, frequency and intensity of my desire to over eat which means it is helping me to STOP eating when I'm NOT hungry.
Isn't that the definition of someone who is naturally slender? Someone who can put down the fork in a middle of a bite because they are actually AWARE that they are not hungry anymore!?
So...
I'm going go out there, I'm gonna be my own Superhero two minutes at a time and I'm gonna "fake it until I BECOME it."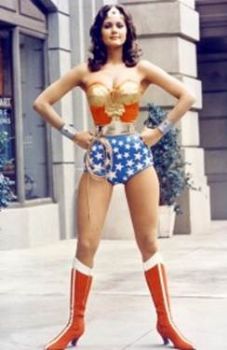 Be your own superhero for two minutes at least two times a day for the next two week and see if this little tweak can lead to bigger, better outcomes in the challenges you face.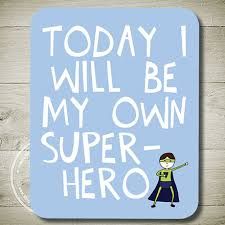 What have you got to lose?
Oh and here is the link one more time:
www.ted.com/talks/amy_cu
ddy_your_body_language_sha
pes_who_you_are.html
And if you feel it's worthy, be sure to share it.