Thursday, January 16, 2014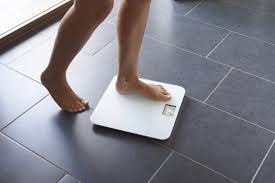 Last week while reading (I am not sure where I read it) I read that it is better to think of your weight as a weight range rather than a set point. This makes a lot of sense to me. It can explain the day to day fluctuations that we all have experienced and give us a way to measure anyway without stress.
I like to weight each day. I find I do better that way. If you think of your weight as a normal 3 point spread say you worry when you go over the spread and celebrate when you set the spread lower, but don't sweat the small fluctuations within the spread.
I have been doing that for the last week and find it works very well. I do pay attention to the small ups and downs to see if there is a pattern developing, but don't have the stress when I see changes and am still able to weight each day. It is working for me so I thought I would share.