"Have fun at spin class."
Wednesday, January 15, 2014
"Have fun at spin class." A SparkFriend left that message on my SparkPage yesterday. There is NO FUN at spin class!

It's just too hard for it to be fun.
This is what I looked like afterwards (including the walk home from the gym):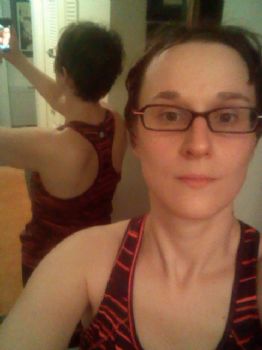 It might not be fun, but I did feel good. And then I made chicken tacos with green peppers, cherry tomatoes, and black beans for dinner. YUM!