... because I'm not strong enough to handle all the sexist b*llsh*t that women have to put up with in this patriarchal world.
As a fat man, (who used to be a lot fatter), shopping for clothes has always been an opportunity for shame and self-loathing. But - as a man - at least I didn't have to put up with two things that women routinely endure: the message from society that my appearance was the most important thing about me, and weird variations in sizes depending on the manufacturer. For example, my wife has clothes in her closet, that range from size 4 to size 10, and that all fit her. They are just made by different manufacturers.
But for years, I could just go in to a store, grab the nearest circus tent, look at the size and know whether it would fit. That was a good thing, especially as finding out that something that I thought should fit didn't would send me into a bout of self-recrimination. (Can you tell that learning to love myself at whatever size I am has been one of my big challenges?)
Lately, however, I'm noticing less consistency in men's sizing. Men's sizing is getting more like women's. I'm fighting for equality for all, but this is not the kind of equality I want!!!!
For example, a new semester is about to start and I'm forty pounds lighter than I was a year ago. So I needed a few new things for work. As I mentioned in a previous blog, I wore XXXL at my heaviest and I was still in XXL when I started Spark. Lately, however, I've been wearing L. So I went to one store and got myself a 16 1/2" collar dress shirt (that a L). The two edges didn't even meet across my stomach! What was going on? Just before I went to the store I tried on one of my son's 16" shirts and it fit. So how come a shirt which should have been 1/2" larger wouldn't even button? Then I tried a large vest with the same result. I tried an XL vest and that wouldn't button either. A XXL vest barely buttoned.
Other times I would have been in deep shame by this point. But this time was different. I had worked hard and I was 40 pounds lighter. It also helped that I was wearing a large shirt that this XXL vest would hardly go over. I knew it was the sizes and not me.
So, I left the store, not in shame but in anger. I found a different store, tried everything on. The result was four new shirts (all large, thank you very much). But even at this new store I tried on vests and only the XXL vest fit. So I've come up with a theory about who they are making this vests for: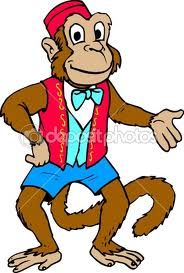 Spark on friends.