Sunday, January 12, 2014
Yesterday I went on a nature hike/walk with my mom. We hiked for about two hours, one way down the hills and then an hour going back up. My calves are a bit sore this morning but that's all. They didn't tell me my weight at the weigh in yesterday and I don't really care. I can eat between 1300-1400 calories per day now as long as I'm strength training to P90. I'm excited about how this will turn out.
Pictures from the hike: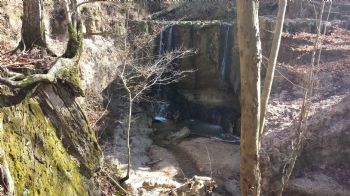 That's the first waterfall.
My mom. This is the end all the way down. We're about to go back up.