Hey there - happy Friday!
My name is Brittney Faith, and this is my first SparkPeople blog. I have been a member of the SP site since 2012, but I really only read the articles and sometimes used the recipes that came to my email via the mailings. I have never tracked through SP and never been part of the SP community before.
I am 23 years old, and I weigh 285 pounds. It has been a constant struggle throughout my life, as I have always been the "bigger" girl anywhere I went.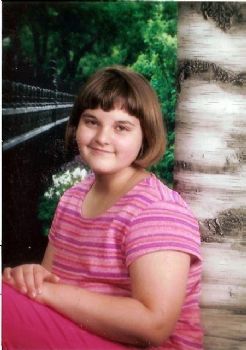 I yo-yo'ed a bit in high school, getting down to about 170 before going back to around 250, where I stayed until I was 21.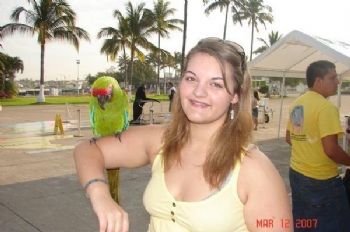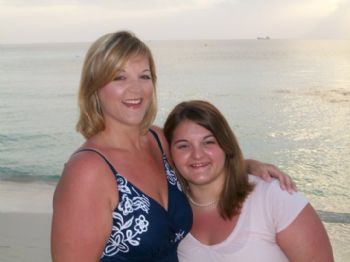 At 21, I wanted a change - I dieted hard, eating way too few calories, and I exercised to the point of exhaustion 6 times a week - I'm talking 3 hours of cardio followed by another 2 of strength training, and that was after a full day of work and night classes. I lost the weight quickly, getting down to about 180 again.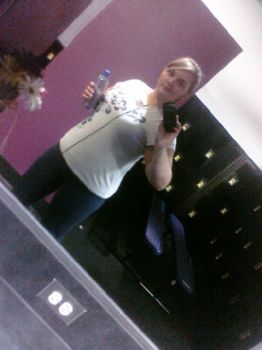 As anyone who has followed an unsustainable diet/fitness plan before, it lasted for awhile before my body began to hate me. I let up and stayed comfortably around 200 for the next year.
In the beginning of 2013, I began to have a ton of health problems, which ended up with me being diagnosed as having severe vitamin deficiencies - it felt like my body was arthritic, and at 22 I couldn't get out of bed in the morning, let alone exercise. In June, I suffered a back injury on top of that, and spent the next 4 months in a blur of bone marrow biopsies, spinal injections, and pain. I didn't exercise at all, and to cope with the problems, I turned to my usual comfort - food. In 10 months, I gained almost 90 pounds, leaving me just 15 pounds shy of 300.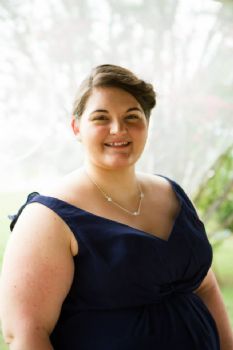 So, here I am, back in the yo-yo position I promised myself never to be in again. It's been tough accepting the weight gain, especially when I think back to the blood, sweat, and tears that got me through those grueling gym sessions in the first place.
I went to a weight loss surgery seminar last night, and it was really tough for me. I was the youngest person there by far, and I KNOW I can do it - I feel like getting a lap band is an easy way out, but I also know that no matter what, I want this weight to come off before my weight causes even bigger health issues to my body.
My back is so much better now, and now that my health is picking itself up I am getting back to my well underused gym membership. My initial goals are simple: go the to gym for an hour 2x week, drink 8 glasses of water a day, and try to get a consistent sleep schedule set down. I am working on preparing myself for the nutrition aspect of weight loss, but I feel like I am not quite ready to jump in head first there. I know that to be successful you have to truly WANT it, and I need to do some more soul-searching with my food habits in order to be ready and prepared for big changes without going to the other extreme of 400-500 calories a day.
All in all, I have a long process in front of me, but I'm ready to jump in and see if I can do this without the need for surgeries. Only time will tell, but for now, for today, I'm feeling optimistic.
GO SPARK PEOPLE!!!! :D
-Britt