Thursday, January 09, 2014
My last blog was a bit heavy so here is something light!
My little girl is only allowed on the couch in designated areas where I have rugs for her to sit on because the couch is chocolate colour and she is cream/golden colour! This rug was on top of the couch as she loves to curl up on top like a cat and sleep - looks like she's slipped down a bit and got BUSTED! But I can't bear to move her she is too cute! So now the rug permanently stays there and this is her new favourite spot on top of my cushions!!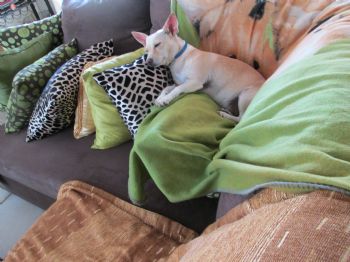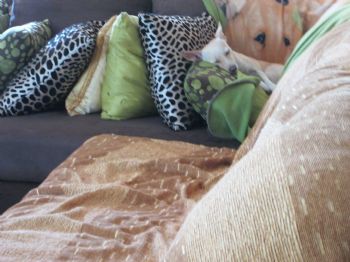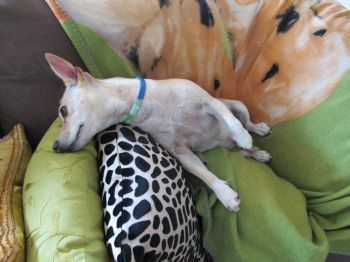 Here she is protecting a bone she buried in the vegetable patch! The big dog sets the sensor sprinkler off but she doesn't. She stayed in that spot until dark and I had to go and get her and physically bring her in - she was sleeping next to her bone by that time! Must have been a good bone! LOL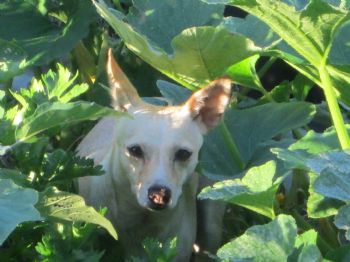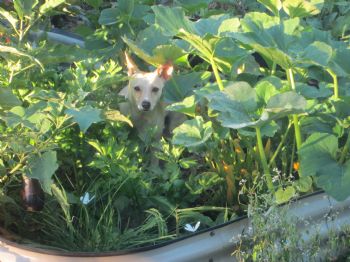 Can you see her in this one?! LOL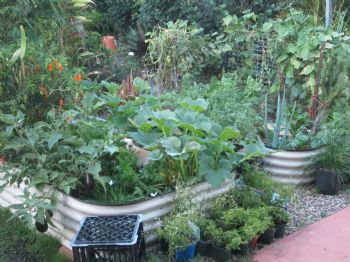 This is my other boy dog and they are the best of friends!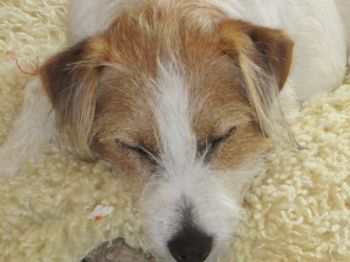 Sometimes I sit out the back with the laptop and a cuppa - I need to use this stool as the table chairs are to low for typing with I sit on them.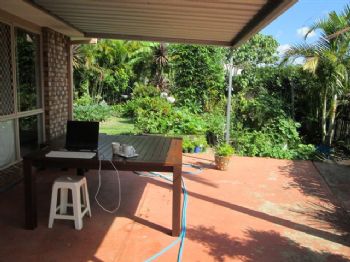 Here is a beautiful sunset a few evenings ago! It was BRIGHT orange - much brighter than the photo shows - incredible.
And that concludes the tour! LOL
Have a great day/night everyone!