Thursday, January 09, 2014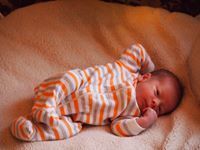 I just figured out that I could be seeing the baby sleeping if we made arrangements to do a skype type Face time etc. feature. Every couple days they could connect up and I could just watch what baby is doing like sleeping or whining etc. Now why would they do this?
It might cut down on Grandma whining.