Wednesday, January 08, 2014








Baby, it's cold outside!!
My car reported it to be 7º F on my ride in. (-13.8º C)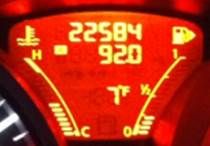 My office is freezing, too. I brought in a heater from home, and still my hands hurt.
Today is the day we have lunch at the caf with coworkers. The special today is a Mac & Cheese bar; they add some salty meat products, like an ice cream mix-in place does.
I'm glad it's salty, cuz that's all that's keeping me from comfort food today! The soup is corn chowder.
Not sure how I'll survive this one!