Wednesday, January 08, 2014
I went last year to see these precious gentle, lumbering, giant herbivores of the sea. They have had an especially hard year as somewhere between 600-700 lost their lives in 2013, the most ever on record. Between fast moving boats (they can't get out of the way quick enough) and cold waters and mostly Red Tide that is detrimental to them, the poor things are losing their lives.
They head for warm waters near the Power Plant in Apollo Beach in FL. The water is around 70-75 and they know they can stay there until the waters around the area warm up. The Plant is about 35 minutes north of me on the Interstate and people come to just stand and gaze at the sweet animals, many with young in tow. They're in the news now, as the winter is especially cold this year, even for Florida, and the Mantees have been coming into the area in great numbers.
I've posted the site, which I believe has a webcam (not that there's much action - LOL).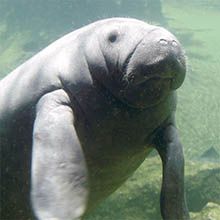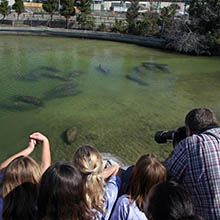 www.tampaelectric.com/co
mpany/mvc/
Hugs,
Nancy