After a lull in my motivation, inspiration and SPARK - it's BACK!!!
What did it take? Well it took getting back to my self-care - including healthier eating (and drinking - no alcohol), working out and meditating! It's a pretty simple formula. I was feeling depressed and I know from my own education in mental health that exercise is the BEST medicine to cure the blues and depression. It's like a vicious cycle though - we feel down and too tired to exercise, yet by pushing ourselves to just DO IT - after a workout we feel so great.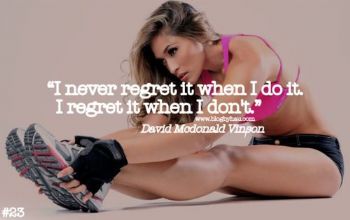 I have been doing a lot of reading (as always) but more focused on what changes I need to make to have 2014 really be different. I will be celebrating 8 years with SP on July 31st and I'm still not at my goal weight but guess what?!
I WILL BE AT MY GOAL WEIGHT OF 132 by July 31, 2014.
I am affirming it. Visualizing it. Feeling it - wearing any bathing suit I want and feeling good in my skin. Being able to shop for 'cute' fitting clothes. Looking forward to activities with friends, socializing and no longer hiding.
In an effort to work on this part of my-SELF, I've signed up for this amazing 5 week women's support group starting January 18th - here's a bit about it:
"It's one of the universal truths about women. We all don't like our bodies. There is such a need to re-claim our bodies, start seeing our toes again, and feel sexy in the process that has me hosting a women-only 90 minute weekly group. We are intimate, proactive, and empowering. Think cutting edge information on hormones, weight, and nutrition. Groups often become greater than the sum of the individuals participating. Find out the latest news in kick-starting your sexuality and a chance to connect with cool other women that get it."
This is another goal I had for this year - to get out and try new things, meet new people so this is one checked off the list (I have yet to find out the cost but I have to make this happen). She said it might be covered under my health insurance plan as it's classified as group therapy so I'm going to look into it.
I had plans to go to Zumba for a trial class on Sunday but that will be putt off to next week sometime or next Sunday because I want to do a 2 day 'detox' on Sat/Sun. I have a few ideas (I printed off Dr. Oz's 48 hour one and there are a few others I know of). Basically it's lean/clean eating for 2 days and lower calories so no workouts those days.
I also read/heard contrary to the old information that it takes 21 days to form a habit - it takes more like 66 days and so I'm setting this goal for myself - March 11 will mark 66 days of me being back on track with my health program. And me being the number lady I am... 66 is my birth year and 11 is my angel numbers... I see them everywhere ... and it's my sign that THIS is what I need to do. I just read this article today too about Angel signs that you should detox (for those who don't know me well - I'm a huge Doreen Virtue fan and read from my oracle cards every morning)
www.healyourlife.com/aut
hor-doreen-virtue/2014/01/
lifeshelp/intuitive-guidan
ce/do-your-angels-want-you-to-detox
"Letting go of addictions, unhealthy lifestyle habits, and unbalanced friendships heightens your connection to the angelic realm." – Doreen Virtue
So here's to feeling inspired again!! Here's to listening to our own intuition about making the BEST choices for our lives - to live the healthiest life we can!!