Tuesday, January 07, 2014
Yep, I didn't do it! I wanted it but all I could think about was how that was going to ruin my hard work. Would it have tasted good? Sure, of course. But how would it have made me feel afterwards? Not good.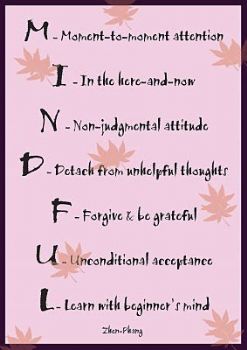 I had a stressful day. In the past, when I've had a stressful day, I've drowned it in something. Mostly Mexican but sometimes ice cream or chips. Tonight when I got home (late) I really wanted Mexican. Convo as follows:
Husband: "Do you really want Mexican tonight?
Me: " Yes, YUMMY, chips, salsa, enchiladas"
Husband: "Okay, if you really want it"
My subconscious: Why do you want to eat Mexican and ruin your efforts so far?
Me: "You're right, I don't really want it. I'm just tired and stressed and am trying to help it and fill it with carbs and crap"
Husband: "So leftover meatloaf, green beans and a sweet potato?"
Me: "You bet"
I learned why being mindful is important. I thought about what I really wanted. I didn't really want to eat Mexican. I am so happy that I chose the best option; the healthier option. The other plus to the day. I did strength training during commercials in the first half of Biggest Loser.