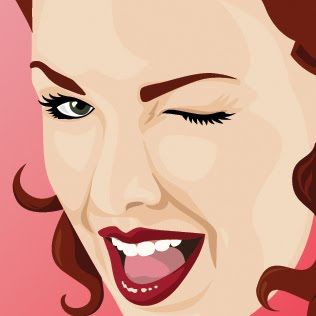 My Sparkfriend, FITGIRL, made a comment on my previous blog "My List of goals for 2014" ...
"Dee... Goal #4: "NO UNHEALTHY CHEAT MEALS"... in my opinion, sets you up to fail!
What is "unhealthy" to you? I also think it's unrealistic to expect to eat CLEAN 100% of the time! Even the PRO's will tell you that! (I strive for the 80% rule... and can lose weight at that! It is doable!!!)"
... I just wanted to address her comment and clarify "why" and to explain what I consider to be "unhealthy".
**************
First, let me say that also believe and follow the 80/20 rule, however, the reason I added #4 is that my cheat meals would be based on sugary, processed sweets; eating them would set up a cycle of binging and actually set me up for failure ... I am not good at "moderation", so knowing that I am an "ALL" or nothing kind of person, I want to structure my reward meals or 20%, around sustainable foods based on "healthy sugars from fruit".
Something most of you probably don't know about me is that I am an ex smoker

and it took many years and attempts to quit, but I finally did and it has been 18 years since I have smoked a cigarette. It was not easy because I "enjoyed" it and thought of smoking as a "reward" or a "way of coping"... this is the same with sugary desserts, etc... I could never just cut down with smoking, it never worked, I had to give them up completely and actually wear a nicotine patch to help with the cravings. Thus I can't just eat one piece of cake, or candy... that "one piece" would have me craving more... just like smoking,"I have to give it up completely"...
In short, my 20% "WILL NOT" include sugary, processed foods, but rather, other foods I enjoy that I don't eat every day and that don't trigger cravings.
I will definitely keep everyone updated on my progress and thank you FitGIRL for your ongoing support.
~ Dee