Friday marked Day 1,000 of my exercise streak, but Iím just now getting a chance to blog about it. Woo to my Sparky hoo! No big parties, no lavish productions. My best-laid plans went slightly askew, which prompted me to fall back on my trusty elliptical. But you know what? That totally worked, made perfect sense, actually. Because if Iíve learned anything in the last 1,000 days, itís that you have to choose to keep going, even when plans go slightly askew. Thatís how Day 1 leads to Day 1,000. You just donít stop. This may not be the most riveting vlog, but itís the real deal and thatís what matters, right? I even sprinkled in some woohoos from friends who have helped me along the way. It takes a village to keep this girl going!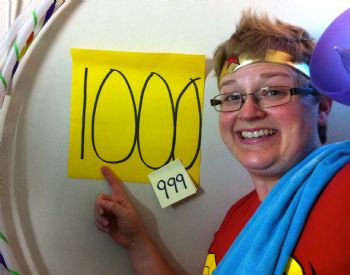 WOOHOO!!!
My Usual Disclaimer and Explanation of All Things Streakworthy: My streak rules are at least 10 minutes of intentional exercise. Thatís it. Thatís the bare minimum. If I do that, it counts and I put a post-it note on my wall. Doesnít sound like much, does it? Itís not. The exercise can be moderate to intense, as long as itís intentional, not something Iíd be doing anyway. Housework? Doesnít count. Shoveling snow counts. (We have a snow blower; if I opt for hand shoveling, thatís definitely exercise.) Walking through the grocery store? Doesnít count. Power-walking through the mall, while Audrey shops with her friends and pretends like she doesnít know meóthat counts. See how it works? There have been days when I wasnít feeling great and barely squeaked by with the 10 minutes. Donít worry, I never did anything that was dangerous. If the streak ever posed a hazard to my health, Iíd break it (the streak, not my health). I managed to find safe ways to exercise on those days when I wasnít feeling my best. Most days averaged between 20-60 minutes of moderate exercise.
As a reward, I ordered myself a new cup. You know how I love my cups. Iíve accidentally broken all but one of my SparkCups, so Iím re-building my collection and branching out a bit. This is how I get my water in, folks. I think I might also get myself some thermal underclothing (see how Iím trying to avoid saying ďlong underwear?Ē) for these winter walks. I like it when my rewards track along with my goals.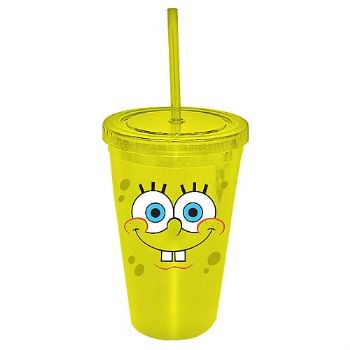 Little things make me happy
Invariably, people ask (or want to ask)óIf you exercise so much, why are you still overweight? Fair question. The answeróbecause you still have to put down the cookie. Iím the poster child for ďexercise isnít enough.Ē Sad truth. But Iím starting a new streak to help with that. Iím going to start keeping a calendar on the fridge and give myself a sticker for every day that I get in at least 5 servings of freggies. I want to try to get as many stickers as I can every month. Am I six years old? No. I donít care. Whatever works, people! Side note: I anchored down the calendar with a Wonder Woman magnet my SparkBuddy STRESS80 made for me, the Spark freggie serving size helper and two hooping magnets. Mojo Magnets!!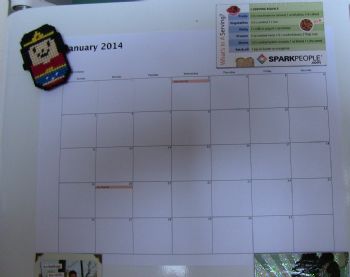 I just need to get some stickers.
In short, streaking works for me. Even though Iím not at my weight goal yet, I feel better. Being active every day gives me more energy and contributes to a positive outlook. It helps this Tigger keep her bounce. So Iím celebrating by making today Day 1003. :)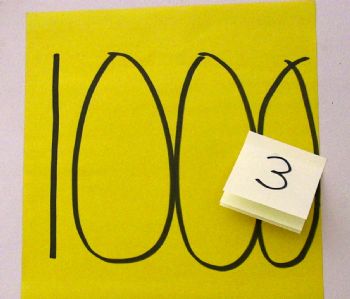 Spark ON, Brave Sparkers!!