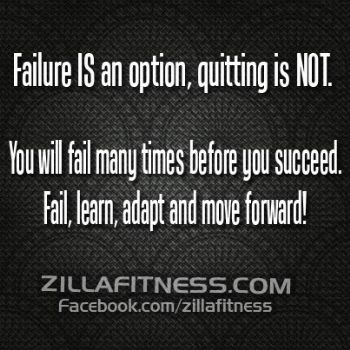 I know there's a popular saying that goes, "Failure is not an option." I know where the sentiment is coming from but I think it would be more appropriate to say what the poster above says, "Failure is an option. Quitting is not."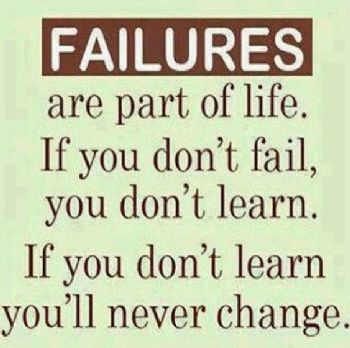 When we fail, it gives us an opportunity to see what does and doesn't work for us. It gives us an opportunity to start over, to change, adapt, alter. We're not all the same. What may work for your 5'2" petite 102 lb. friend may not work for you. The key to success is discovering what works for you, for your body, for your mentality, for your schedule.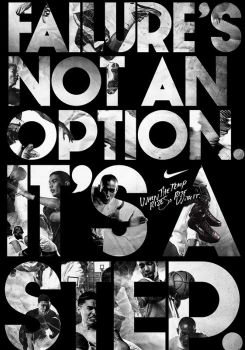 I have attempted many times in my life to get in shape, to get healthy and fit, but have not been successful in reaching my goal, maintaining a weight loss, or fitness routine.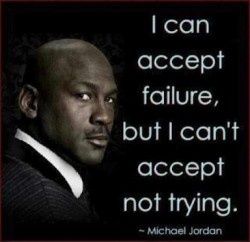 Along my journey, I have learned many things about myself:

I've learned that I have to be conscious about my food all the time. I can't be slack on my program because that leads to a slippery slope of "I'll start back on my program tomorrow" (which, of course, turns into next week or next month and then never happens).''

I've learned I have to do my workouts first thing in the morning (at the ungodly hour of 4:15 a.m.) before my day even starts or it doesn't get done. If I put it off until after work, by that point, I'm tired and don't want to work out or I just don't feel like doing it.

AND

I've learned that because of the way my metabolism is, I can't eat healthy OR workout, I have to do BOTH in order to have any real success.

I've learned that if I want to have the energy to get up in the morning to do my workouts, it's necessary for me to get the appropriate amount of sleep, which I never do (my plan this year is to get more rest).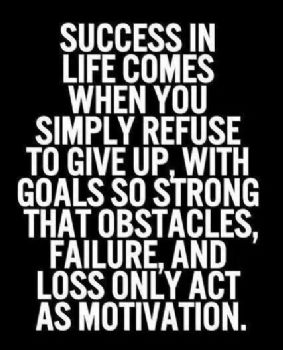 But the most important thing I've learned over this long journey is that I never give up. No matter what has gone on in my life or in the life of those I love, I may stumble, I may fall, I may fail, but I never give up!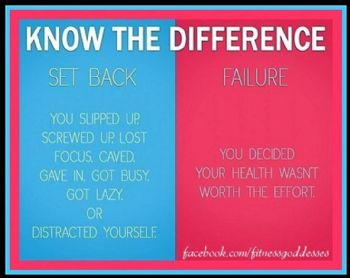 Don't get discouraged if you slip up. Don't throw in the towel if you miss a workout. Don't give up if you have an "off" week.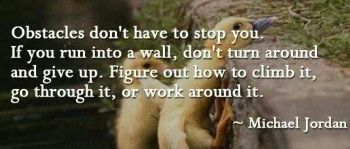 Just look at it as an opportunity to learn more about yourself, how you handle stress, what your triggers are, what doesn't work for you.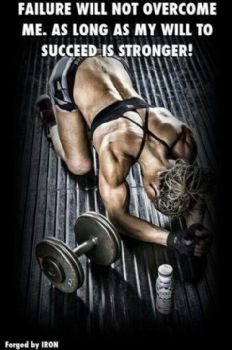 Be determined to not give up! Don't ever give up! As long as you keep trying, you cannot fail! It's when you stop trying altogether that you fail! Don't give up!