Good deeds – the happiness project again
Sunday, January 05, 2014
As doing good towards others is a proven method to feel happier I have decided to try to do something unselfish for others every day during january - and write about it on Spark. Not to brag but keep myself aware thatI need tofind ways to act out of goodness.
1 january: Helped a friend to tow her car from where it broke down to a workshop - she offered gas money but I refused as I know she is very poor for the moment.
2 january: Posted an article (by snailmail) to my sister that I knew would cheer her up
3 january: Went to a refugee camp to visit and socialize with the refugees from Syria - was immedeately rewarded as it turned out to be the night when they had cooked a fabulous dinner to thank all the people that have volunteered to help so far.
4 january: Said yes to attend to a jazzconcert with friend and goddaughter - I don´like jazz that much but knew they had no car for the evening so they needed me to drive.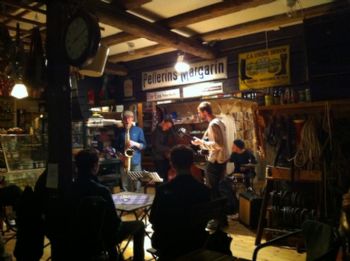 To be coninued...
It will be interesting to see if I can keep this going the whole january... hopefully awareness will help me to plan it every day and not rely on coincidence...