Thirteen Years ... Success!
Saturday, January 04, 2014
Thirteen years. That's a long time. That's how long it's been since I looked like this ...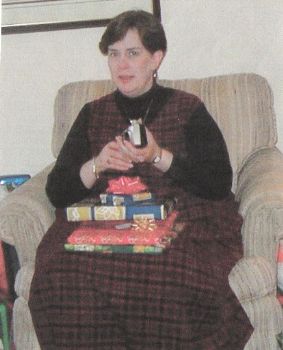 I will never look like that again. Not that scared ... scared because someone had caught me in a picture. Not that unhappy because I knew I was going to be short of breath just walking a short distance. Unhappy because I knew none of those boxes held clothes because no one could buy me clothes and have any hope of getting me the right size.
But today ...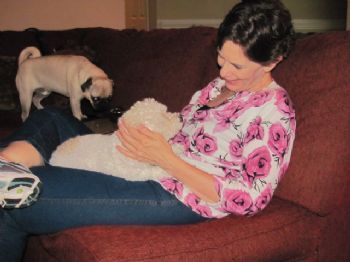 I'm happy, I'm satisfied, and I'm not scared if you catch a candid shot of me ... not even this one ...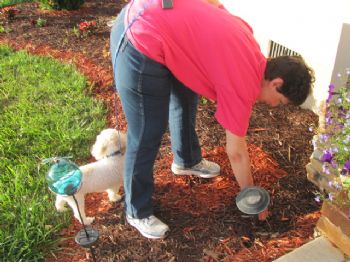 because life is healthy and fun again! Oh, there are trials along the way, but not ones that cannot be overcome.
I have a little helper on the journey. He eats healthy meals right along with me. I tried to get you a good picture of my lettuce eating dog, but he was too intent on eating his lettuce to slow down for a nice shot, so you'll have to see our cute proof ...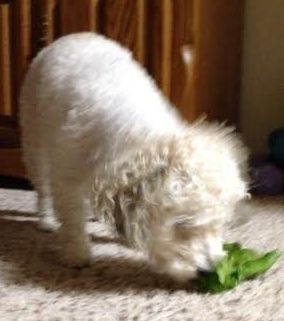 Asher never passes up a good salad!
This week, I was driving and needed something out of my purse right away. I pulled it into my lap and got what I needed, but left my purse sitting where it was on my lap. Now, I carry a BIG purse ... an "I might need something" kind of purse. As I drove along, I had this overwhelming sense of remembrance. I'd driven like this before. With my arms at this odd angle, not fitting nicely over my lap but jutting out to the side while I held the steering wheel. I flashed back 13 years. When I was 300 pounds. I drove like this all the time with my arms held out to the side over my girth. What a blessing not to have to accommodate my weight any more!
The journey was long and every day presented some choices I had to make. But I'm so glad to be on this side. So happy to be half the woman I once was. It's a journey worth taking!