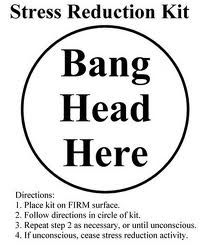 Hello friends,
I have been a member of SP for almost 6 years. I joined in 2008. And, it's been a great website. However, I am getting totally frustrated with the site over the past months and especially over the past few weeks.
I know they need ad revenue to keep the site free, and I understand that. But there have been more and more intrusive ads popping up, and I mean literally popping up. I'll be reading a blog and then I get a video playing with loud audio. Very irritating. There are ads everywhere.
Today was the worst. In my hour spent on here, I got a page that popped up asking me to update my Java (I already have the latest version) with a button to "Click here". This was a full page pop-up. A little while later I got another pop-up asking me (with a button) to update my Flash (again I have the latest version installed). And amid the video popups I got, my resident virus protection software popped up twice refusing to open two pages on people's blogs that it said was not safe and promptly closed me out of SP.
I am spending less and less time on here. I read a few blogs and leave some comments (amid the popups). I mainly use the nutrition and fitness trackers. But those are available everywhere from many similar sites with less ads. I have started to use another well known site and it is almost identical to SP.
I have referred many friends to SP but they choose not to join due to the amount of ads they see. I have messaged SP about this in the technical forums and there are tons of threads in there by people having the same issues. SP's answers seem to indicate they find nothing intrusive. They said that videos shouldn't play unless one clicks on them. Well, videos play for me without my doing anything.
SP are doing nothing about this and the ads are seemingly multiplying. I don't get frustrated easily, but this is driving me craaaazy! I don't need the stress. I don't need the frustration.
So, I am going to continue for now just to log in to enter my food and my exercise, but I'm not going to do much else. So, if I don't get around to your pages or blogs for long instances, this is the reason.
This is my rant for the day, but it's been building up for a long time. Sorry to take it out on you.
Bless you, my friends!
Bob.
EDITED: Since I know I will be getting comments on this, I have my browser's ad-blocker turned on. I also have run two various virus scans and nothing shows up. I have deleted SP cookies, etc. My anti-virus (BitDefender) scans my computer continuously and I have no firewall issues. This is the ONLY site that I have a problem with. Thanks friends.
EDITED (Feb 08/14): Everything appears fine now and has been great for a couple of weeks. I tweaked some things within my browser and no popup ads or annoying audio ads. Thanks for all your help. You will be stuck with me for awhile longer.