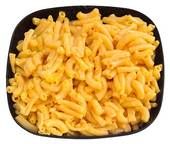 You are viewing one of my favorite foods. I love ANYTHING with cheese.
I always have my size on my mind. Not necessarily because of the way I look (hanging out the sides of my clothes and sporting an extra chin)
It's ALSO because of the many ways I'm feeling nowadays because of my weight..as follows:
1.Chronic Fatigue(my diagnosis,not a Dr's)
2. Foot Pain (Plantar Faciitis)
3.Back Pain
4.Headaches
5.Poor self esteem
6.Clothes shopping issues(4'11 frame shopping for size 12's or 14's)
7.Too tired to work out (self diagnosed chronic fatigue again)
8. Knee problems
Things I may look forward to if I don't fix myself:
1.High blood pressure
2.Diabetes
3.Surgery on the problem knee
4.Stroke
5.Heart attack
6.Any type of body system failure(take your pick,Faith)
7.My kids following in my footsteps~!!!!!!!!!!!!!!!!
I will be always thinking about my health,and taking steps to make it better in every way possible. My first step is not setting a goal weight!!!!!
Health is much more than a number on a scale