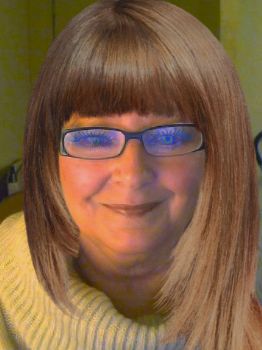 Let me get right down to it. I failed last year, but it wasn't for lack of trying.
I'm not making excuses but I understand now why it has been so hard for me to get the excess weight off. I found out I have both liver problems and hormonal problems. It's no doubt the reason why I put on an extra 10kg in the last year, even though I was being careful with what I ate every single day.
I let myself get downhearted and disappointed because of that. I was already big enough, and to add that much weight while dieting was just a big blow. I felt gutted. I felt like "What's the use of always struggling?"
But you know, life goes on and you can't sit here feeling sorry for yourself...
So here it is now New Years Day 2014, the first day of the rest of my life!
I am starting over...clean slate...no looking back at what might have been...and no recriminations.
I have said to myself 21 times "I have the power to make healthy changes to my life and every day I get stronger and fitter." I will say that every morning.
I have a plan, this time a personalized one that I put together from what I've learned over the past year and a bit of motivational you tube research. It's a plan that I know I can follow, and not just wishful thinking.
I am regimenting my breakfast and my lunch, both around 200 calories each, mainly because I want this to be easy and automatic. I don't want to have to re-invent the wheel every day and wonder what to eat.
I am making sure I have good options available for when I get hungry, things like Soleil diet yoghurt, rice crackers with cottage cheese and gherkin, or an apple or orange.
And I am making myself accountable by always logging my food and exercise.
Jane Fonda is now my best friend and I found a 20 minute video suitable for someone like me with back and foot problems. I even work up a bit of a sweat (and it's free).
I am adding things to my diet like Light Iced Green Tea, 3 times a day, half an hour after each meal. I am also eating 2 prunes after each meal. I know, the toilet will be my best friend...lol.
I am drinking at least 3 bottles of natural spring water (600ml) a day. I found a pack of 24 for $8 (a great price!). I hate the taste of tap water and really sometimes it even smells so bad it's like drinking poison. So Spring Water is it.
Lunch is a Celebrity Slim Chocolate Shake, which turns out to be delicious and very filling (using lactose free skim milk).
For dinner I am having meat/fish/chicken or seafood with a green salad, including one or two slices of pineapple, some cucumber and onion marinated in a little red wine vinegar, tomato and cottage cheese (firm style). Lemon Juice, Dijon Mustard and Balsamic Vinegar for dressing.
I am giving up my beloved cup of tea with milk and two sugars. I don't want to be drinking my calories. I'd rather eat something. This is the hardest thing for me to do, but I am treating it like a test of my commitment!
If I must have dessert, it will be frozen yoghurt.
Before bed I am drinking a glass of hot water with lemon juice and honey.
So there's my plan. While I am praying for quick results, I am in it for the long haul, as I finally realize that jumping on and off diets has been the worst thing I have ever done for my waistline!
I'm not going to run or do any strenuous exercise. I know myself too well, and I know I have no desire to do that for the rest of my life. Going on and off exercise has been just as harmful to me overall as going on and off diets.
So sorry to be such a cliche and join the millions starting my diet on January 1st...but this time I have real hope, and a plan, and a commitment!
Wish me luck my friends, as I surely wish you every good thing and all success. Happy, Happy New Year to all of you. This will be the year when all our dearest wishes and desires manifest. We will make it so! Good Luck!