Tuesday, December 31, 2013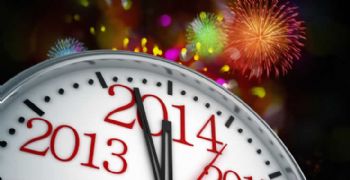 Photo source: www.barsnbands.com
New Year's Eve is usually a time to reflect on the past year and looking forward to the new to come. Reflecting on the past cannot change the outcome of the year; however it can provide clarity about mistakes we made and how to avoid them in the future. So I have to remind myself not to keep on flogging myself for the mistakes I have made that have caused me to pile on the weight.
Instead I will focus on the now and living every day to my full potential. I will endeavour not to sit around and hope my weight will just disappear. Good things come to those who persevere through the bad not those who wait. Life is what you make of it so I will take it day by day trying to shed the excess weight.
"When you are writing the story that is your life don't let anyone else hold the pen. Go and make it happen, be in control of your own destiny" a friend of mine wrote today on her facebook account. I need to be in control of my healthy eating habits and exercise in the future and not lmy overeating habbit and sugar lust!
Wishing each and everyone on sparkpeople a very 'Happy New Year.'