My Favorite Park (for TAICHIDANCER)
Tuesday, December 31, 2013
The weather is brisk-but-sunny today and I decided to take a walk. Using my Every Body Walk! app, I know that I walked 2.43 miles in 34:46. During my walk, I stopped to pet a cat who was outside a home, and also to take pictures. The pictures are for my friend TAICHIDANCER.
This is my favorite park in Arlington, called Lubber Run. I call it the subterranean park because it is set down a bit from the two major streets that it runs between. I love the quiet and peace I find down there.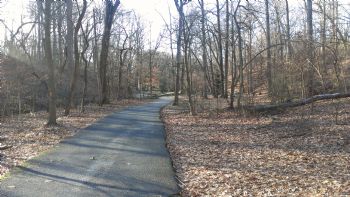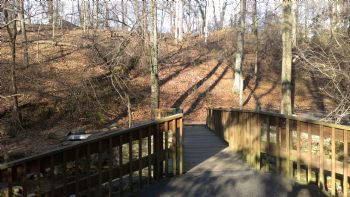 I took this one to show just how subterranean the park actually is. Love it!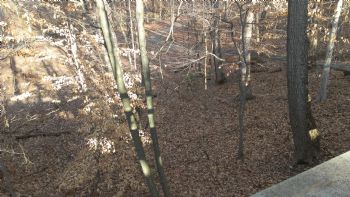 Coming out of the park, I climb up a good hill, which always gets my heart and blood pumping! Just out of the park, though, is a busy 4-lane road. :(
If you can believe it, TAICHIDANCER, I did see a guy in a red coat with brown boots! I said hello, but did not think it was actually you... He had dogs!