Monday, December 30, 2013
Yesterday was a very depressing day because I heard nothing about my computer. I sat around moping on the couch. This morning I called the store again and I was on hold for more than 20 minutes but they found it! Apparently, it was there the entire time but the two previous people who answered didn't bother looking for it. After work today I will go pick it up and reclaim some happiness with this whole situation.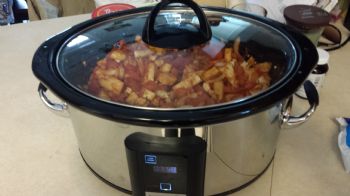 I did make vegetarian curry yesterday which took 8.5 hours to make. I've never had curry and I've never made curry but I discovered after it was done that I really don't like curry all that much. Now I have 10 quarts of curry in my fridge.

I'm getting sick and tired of partying every other day. My stomach hurts and I feel bloated. The holidays need to end already. I want a routine and I want time to do my own thing without a family gathering or food related activities. I mean, tomorrow I'll be drunk starting 2 PM because we're celebrating new years on Russia's time with the family on Skype. It's getting to the point where I am tired of drinking. And you know that's nearly impossible.