Time seems to be passing so much faster
as I age. December just flew by. ( so did
this passed summer ) I sure hope the rest
of winter does the same.
Yesterday was such a rainy day. I felt such
a need to get outside. I was blessed with a
few hours of no rain. 3pm it stopped and I
was outside. I did something that I hadn't
been able to do before. I not only walked to
the park but I walked beyond it to a railroad
track...turned around and walked back
without stopping to rest. I didn't start getting
a bit store till I was around 100 yards from home.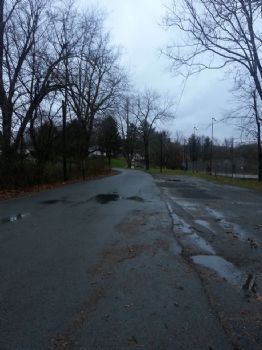 For as much as I enjoyed this walk...I knew
my body would hurt from it. I had some trouble
sleeping and woke quite sore and stiff. Took
some vitamin D and pain pills. Hope this helps.
Bob is working 36 hours shift. I won't see him
till Tuesday evening. I plan to get some good
cleaning done while he is gone. I can't get
a lot of the church cleaning done till Saturday
afternoon. They are taking down the Christmas
decorations on Saturday morning. What a mess
I will have to clean up when they are done. I will
just clean everything else there and leave the
sanctuary and entryway for last.
Let today be a productive and happy one