Monday, December 30, 2013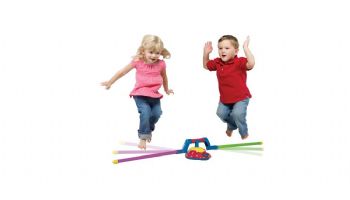 If there is a child between 3 and 8 in your life, let me perhaps be the first to recommend you get a Super Skipper, pictured above. My grandkids love it! The 3 year old waits until it taps her to jump, but it doesn't hurt and she thoroughly enjoys it. The 6 year old goes wild jumping and tries different styles, like 2 feet together and one at a time, jumping stationary vs. jumping in circles, running through the room through the skipper, one footed, etc.
And I've burned a few calories on this thing, too! Fun, fun, fun!!