We talked about setting goals a couple of days ago ... most of us need them to make progress on this journey. But, how do we actually do the task of setting them? Myrna (HUMMINGBIRDFLY) mentioned in her response to my blog about setting SMART goals. Yes! Those are the very best kind!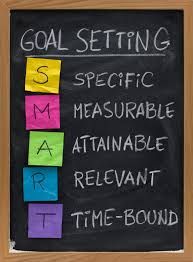 Goals need to be:
1. Specific
2. Measurable
3. Attainable
4. Relevant
5. Time-bound
So, a good goal would be:
I'm going to walk daily for 30 minutes for one week, then re-assess.
This is specific ... I'm going to walk.
This is measurable ... I'm going to do it for 30 minutes.
This is attainable ... I'm physically able to do this activity.
This is relevant ... I need physical activity!
This is time-bound ... This goals is set for one week and I'll re-assess.
Next, after we set the goal, we need to make the plan ... when will I actually find the 30 minutes in my day for my walk? Schedule it into my day!
Get to work.

or

Take a buddy along if that makes it easier!
Stick to it with a program to reinforce your activity ... stickers, mark it off on the calendar ... find what works for you!
All these done, YOU WILL REACH YOUR GOAL!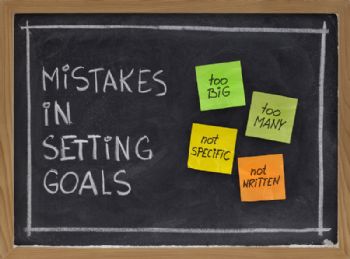 But, I can make mistakes in setting my goals ...
1. I can make them too big to start with
2. I can not be specific enough
3. I can make too many to work on at one time
4. I can not write them down and they'll slip from my radar
Good news, I can start again!
So, let's do it! Write those goals and let's get to work!