Sunday, December 29, 2013
I have been going to my Husbands family holiday dinners for 9 years and I am usually the one who eats the least meat. At one point I was a vegetarian and they were just seemed confused by me. They send us home with 3 lbs of deer meat, that's the kind of the situation it is. Anyway His cousin brought home a girl for the first time yesterday! Flew home with her from California to Illinois. She is a vegetarian and I was asked to bring a veg dish. I asked my friends and boss for a good Vegan Shepherds pie and I had a feeling I would be returning home with 90% of the leftover. NOPE! I took home about 10% of it, less leftovers than anything else. Everyone tried it and asked what the "ground meat" on the bottom was. They had not heard of tofu

Pretty proud! I hope this woman sticks around, I really like her. She might as well be a super hero she has been doing Triathlons every year since 2005 and the past THREE count them THREE she did full Ironman! I can't even imagine. She told me only eats chocolate 5 weeks a year and this was one of them so she was eating a lot of cookies

Scott's cousin the one she is dating did a marathon in Antarctica so he's right up there as a crazy sports person as well and now she's inspiring him to possibly do an Ironman next year.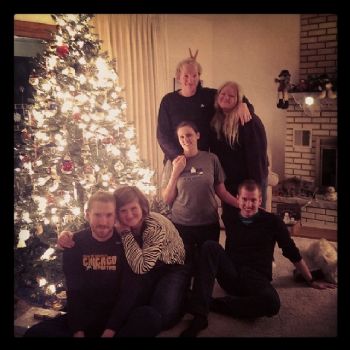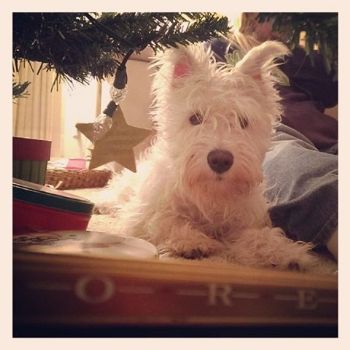 Pumpkin chocolate chip cookies. I needed to utilize half a can of pumpkin after making homemade dog treats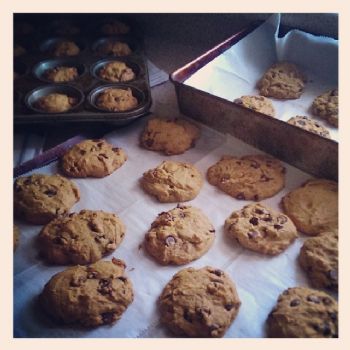 Dog's first and then people come 2nd I guess. I made cat treats too, chicken and a biscuit.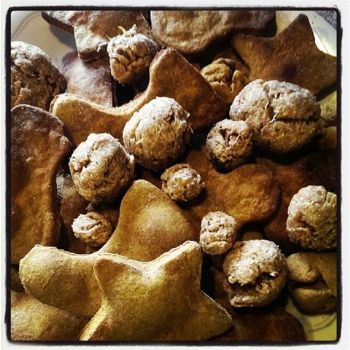 My eating this week has been really bad but also I have not missed any gym classes. One doesn't even out the other but at least I am staying consistent. Also been keeping up my lifting regimen. Only been been 2 months since we started lifting consistently again but already feeling more chiseled. We are yet again contemplating a treadmill for the house. I feel like every year when the weather gets bad we think OMG a treadmill would be so nice to have. Then go to the gym a few times and use them. Then think OMG I do not want that in my house I would rather freeze my ass off outside and enjoy my run. Funny I told my friend I wanted one and today is going out and buying one for herself... She can be my guinea pig and tell me how well you can hang clothes on them or your coat. Next winter I will probably be typing out the same blog. I want one... no I don't, yes I want one again! My Mother-in-law got me a nice set of pots and pans. Of course I had to research which ones I wanted for 3 weeks. Now I am scared to take them out of the box. I did all my cooking the past two days with my old pots and pans. I am not impulsive at all, I must read reviews, weigh out my options, wait a few weeks, make sure I still want it. I must have gotten this from my parents, because they are impulsive about everything. I drive my mom nuts hehehe.