Old pictures
Saturday, December 28, 2013
I dug up some pictures from when I got married. Looking back, I wonder if everyone advised us to wait a year to have a baby because I kind of always looked pregnant.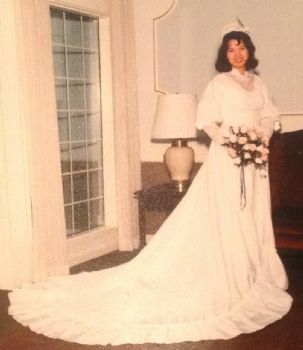 I had pretty severe depression whenever I was pregnant, except for my last one, as I mentioned yesterday it was only the last 7 years I was figuring how to live in this body. We watched The World's End, which has a lot of language. Not as much as the Heat, but right up there on the British comedy spectrum. It's not always a deal breaker. Children of Men was one of my favorite movies (not a comedy, of course, just saying the British film vocabulary...)
But yeah, that movie deals with people looking back to 1990. I don't bet Simon Pegg looked anything like that when he was 17, but who knows.
www.imdb.com/name/nm2037
112/?ref_=ttfc_fc_cl_t1
I guess the idea was someone who looked like they had a ton of potential.
I admit, I might have to watch it in part again to try and see Omen's birthmark.