Actually Sick of Eating...
Thursday, December 26, 2013
I ate so much for Christmas that I am actually sick of eating. Since when did the celebration of our Lord's birth (or whichever other religious/cultural tradition you celebrate this time of year) become an excuse for an all-day buffet?
Blah humbug. Yes, blah.
But luckily my son had a wonderful not-blah first Christmas!!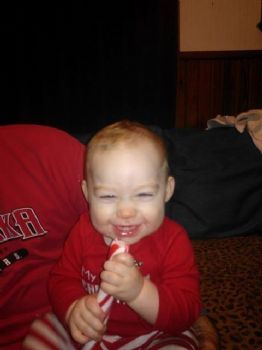 We love him so very much.
Now to go figure out how many carrot and celery sticks I can eat for lunch every day this week. And maybe a piece of lunchmeat to go with it.