Thursday, December 26, 2013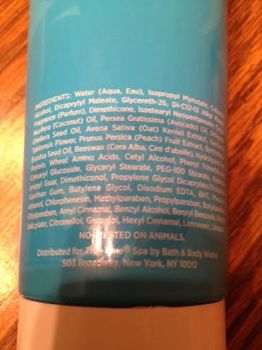 I have been suffering with daily migraines ... sometimes multiple migraines a day for going on 4 months now. I've seen multiple doctors and we've hopefully brought it down to a very simple cause ... wheat! I'm relieved and dismayed. Wheat is everyplace!
I have worked diligently to remove wheat from my diet and read labels even more feverishly than I ever read them before. As one friend said last week, "Cathy, you will soon be plucking the vegetables from the ground yourself!" That would truly be the most safe route. LOL! Thank goodness, I have trusted farmers at my local farmer's market!
I had gotten myself to a detox place where I was feeling VERY good without having to take pain medication for a migraine for three days in a row. Life was grand! I woke up Christmas day with a migraine that rocked my world. I searched my food diary. No wheat had worked it's way in. I was positive.
As I relaxed this morning trying to keep a nagging migraine at bay, the thought came to me that I'd started using two new lotions that I received as Christmas gifts a few days before Christmas. BINGO!!! They contain wheat! Friends, it is every place!
So today, I take my pain relief medication and I know that I'm on my way to complete healing. I'll be re-gifting this lovely lotion to a sweet friend. She'll love it!
Remember: READY YOUR LABELS!