2013 Absolutely Christmas Holiday
Ah! Christmas, the biggest holiday of the year. Christmas has both a strong religious and traditional meaning. It has a certain feel, all to itself, that you usually do not feel at any other time of the year. It creates within us, a sense of kindness and concern for fellow man. At no other time are we more generous and giving. It creates a sense of family and belonging.
Everyone comes home for the Christmas holiday. It is a time of family and giving. It is truly a time that comes but once a year. Christmas is celebrated in most countries around the world!
And so, we invite you to ride along. Join us in celebration of the magic, the wonder and the spirit of this holiday season.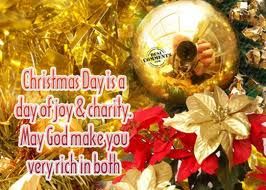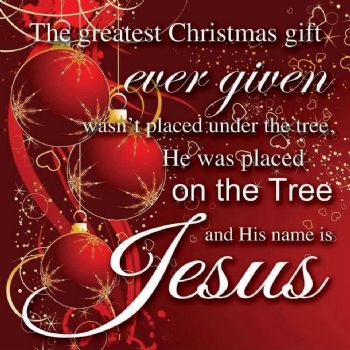 From all of us at the Kistler household, we wish you a peaceful and prosperous Christmas holiday season, and a prosperous New Year!
How many kings stepped down from their thrones?
www.youtube.com/watch?v=
_9HodA8jUCk
This Day in History December 25
First documentary sign of Christmas celebration in ancient Rome (336)
The foundation of the Kingdom of Hungary: Hungary is established as a Christian kingdom by Stephen I of Hungary. (1000)
Christmas Island found and named by Captain William Mynors of the East India Company vessel, the Royal Mary. (1643)
George Washington and the Continental Army cross the Delaware River at night to attack Hessian forces serving Great Britain at Trenton, New Jersey, the next day. (1776)
Dr. Ephraim McDowell performs the first ovariotomy, removing a 22 pound tumor. (1809)
The Handel and Haydn Society, oldest continuously performing arts organization in the United States, gives its first performance. (1815)
Second Seminole War: American general Zachary Taylor leads 1100 troops against the Seminoles at the Battle of Lake Okeechobee. (1837)
U.S. President Andrew Johnson grants unconditional pardon to all Civil War Confederate soldiers. (1868)
Admiral Chester W. Nimitz arrives at Pearl Harbor to assume command of the U.S. Pacific Fleet (1941)
The first in Europe artificial, self-sustaining nuclear chain reaction is initiated within Soviet nuclear reactor F-1. (1946)
Apollo program: Apollo 8 performs the very first successful Trans-Earth injection (TEI) maneuver, sending the crew and spacecraft on a trajectory back to Earth from Lunar orbit. (1968)
Marshall Fields drives a vehicle through the gates of the White House, resulting in a four-hour standoff. (1974)
Israeli Prime Minister Menachem Begin meets in Egypt with its president Anwar Sadat. (1977)
Deposed President of Romania Nicolae Ceaușescu and his wife, First-Deputy Prime-Minister Elena Ceaușescu are condemned to death and executed after a summary trial. (1989)
Mikhail Gorbachev resigns as General Secretary of the Soviet Union (the union itself is dissolved the next day). Ukraine's referendum is finalized and Ukraine officially leaves the Soviet Union. (1991)
The ill-fated Beagle 2 probe, released from the Mars Express Spacecraft on December 19, disappears shortly before its scheduled landing. (2003)
Cassini orbiter releases Huygens probe which successfully landed on Saturn's moon Titan on January 14, 2005. (2004)
Umar Farouk Abdulmutallab unsuccessfully attempts a terrorist attack against the US while on board a flight to Detroit Metro Airport Northwest Airlines Flight 253 (2009)