Monday, December 23, 2013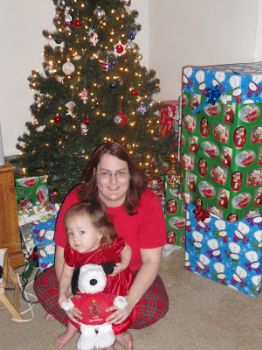 No parent should ever have to bury their child, its not the way life is suppose to go.
You're suppose to grow old with your spouse and enjoy grandchildren.
6 Christmases without you. 6 Christmases that I've had to endure. Christmas isn't the same anymore. It doesn't have that magical feeling to it anymore. Many of the last few years its felt like just another ordinary day on the calendar. Some years we've not even decorated. I just didn't care.
We decorated this year. The tree is up and the house is decorated. But something is missing...
I've moved forward with life, just like I know you'd want me to do. I'm happy and have been for quite awhile. It doesn't stop me from thinking back to our last Christmas together though. The excitement of a new duty station, being closer to family, Maddie getting to know her stepsister, getting to enjoy shore duty finally. It was all taken away in the blink of an eye. Everything we had dreamed about and talked about just gone.
I hope your enjoying time with each other, Aunt Heather, and all of the great grandparents. Oddly enough I'm comforted knowing she has grandmas in Heaven.
Give Maddie a hug for me and know I'll always love you.